In the following article, we will focus on introducing you 5 smart ways of how to link one Word document to another.
There are many times when we need to link two or more related documents, so an update in source file can also refresh the text pasted on another one. Speaking of this, Word provides several distinct solutions. Let's take a look to find out more details.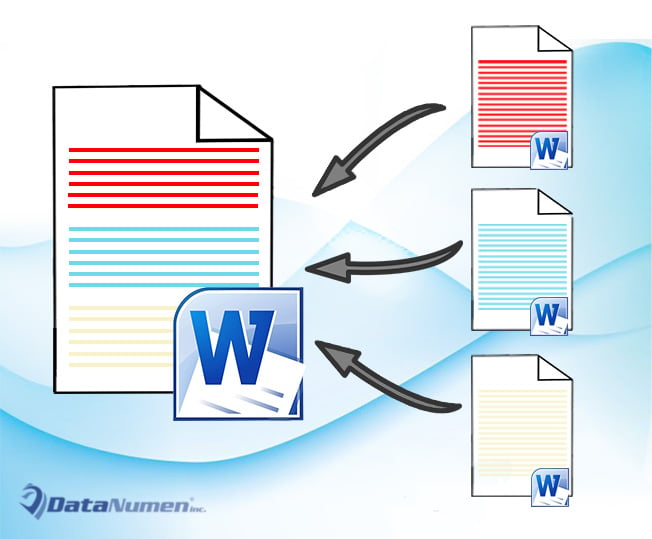 Method 1: Use "Paste Link" Option
Firstly, copy a range of text or the entire source document.
Then put insertion pointer properly and click "Paste" under "Home" tab.
Next choose "Paste Special" to open the same name dialog box.
In the "Paste Special" box, select "Paste link".
And click to select a link type, such as "Formatted Text" or "Unformatted Text".
Lastly, click "OK".
Any change made in source text should reflect in the new document if you update the link by right click and choosing "Update Link".
Method 2: Insert an Object
To begin with, click "Insert" tab then click "Object" in "Text" group.
Next in "Object" box open, click "Create from File" tab first.
Then click "Browse" to select a file.
And check "Link to file" box.
Finally, click "OK".
Notice that you will insert the whole document into the new location. You can use the same way in method 1 to update the link.
Method 3: Create a Master Document Linking to Its Subdocument
It's also a good choice to create a master document that link to subdocument to connect the two files. We have a previous article that explains every detailed step. You can refer to this link: How to Create a Master Document that Links to Multiple Subdocuments in Your Word
Method 4: Hyperlink a Bookmark from Source Document
First and foremost, create a bookmark for a block of texts in the source document.
Then in a new document, put insertion pointer at a proper location. Click "Insert" tab and choose "Hyperlink".
Put cursor at the "Address" text box and click "Browse for File" tab to select the file which contains the texts you need.
Next click "Bookmark" tab to open the "Select Place in Document" box.
Select the bookmark just created and click "OK" in both 2 boxes open.
You will get a hyperlink as bellow:
You can visit the source document through "Ctrl+ Click".
Method 5: Utilize the "IncludeText" Field
Click "Insert" tab first and the "Quick Parts" next.
Then choose "Field" on the drop-down menu.
In "Field" dialog box, choose "Links and References" for the "Categories".
Next select "IncludeText" field.
Enter the file name of the source document.
Lastly, click "OK".
All texts of the source file shall be visible by now in the new document. To update the field, you can click on it and press "F9".
Deal with Corrupt Word Documents
Once we end up with a damaged document, we certainly won't discard it immediately. Instead we should try all out to bring a dead file back to life. One of the most important means to address doc corruption is to acquire an advanced recovering tool as soon as possible.
Author Introduction:
Vera Chen is a data recovery expert in DataNumen, Inc., which is the world leader in data recovery technologies, including Excel recovery and pdf repair software products. For more information visit www.datanumen.com