Have you ever tried to count received emails yesterday or last week? In this article, I will introduce a good method to count emails.
I've ever thought about how I can calculate the sum of received emails at a certain period of time. As we all know, we can see the number of emails in our inbox and unread emails. However, if we want to see the number of emails that we received last week, what can we do?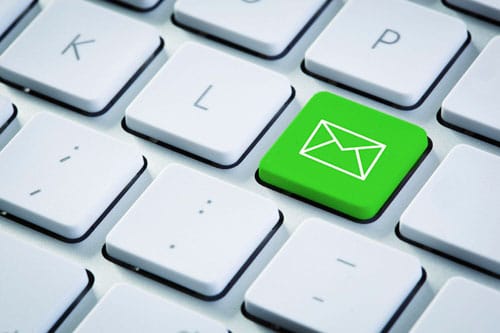 I have tried a stupid method – that is to count the emails one by one. In this way, if there are hundreds of emails in inbox, we will be dazzled. In contrast with counting one by one, creating a custom search folder to count received emails at certain periods will be a better choice.
Here are concrete steps about how to count received emails at certain periods by custom search folder.
In "Home" page, locate and right click "Search Folders". Then select to create a new search folder.
In the popup window of "Select a Search Folder", select "Create a custom Search Folder".
Then click "Choose" button to specific the new search folder's criteria.
Next if you want to count the received emails last week, you could name it as "Received Emails Last Week". And click the "Criteria" Button.
In the window of "Custom Search Folder", you could see the final tem of "Time", behind which there are several choices. In order to count the receive emails, you should choose "received" option.
Later locate and click the "Anytime" item. And Choose "Last Week".
Finally click "OK" to save the criteria of the new search folder.
Once you complete all the steps above, you will see the concrete number of received emails last week at the bottom left corner of Outlook, which is displayed like "Items: 12". In addition, you could also right click the new search folder to rule its properties – tick "Show total number of items". This will help you see the numbers directly following the new search folder.
Search Folder is one of powerful feature in MS Outlook. Users could use the only one feature to realize various functions, such as making emails auto-classified. However, although Outlook has so many capabilities, it still gets damaged easily due to some crippling glitches, sudden power surges, etc. In case of this terrible situation, users had better to make a regular backup of outlook files. Of course, if you never make backup, you could also use a repair tool such as DataNumen Outlook Repair. This tool will help you repair outlook, thereby minimizing the corruption and loss of data.
Author Introduction:
Shirley Zhang is a data recovery expert in DataNumen, Inc., which is the world leader in data recovery technologies, including sql recovery and outlook repair software products. For more information visit www.datanumen.com