An average internet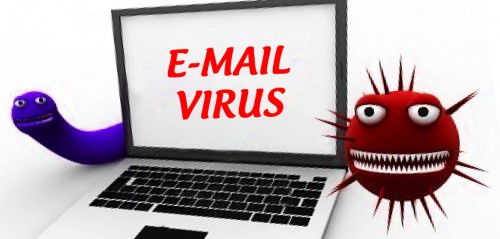 user today is potentially exposed to whole array of threats, some of which he may simply have no clue about. To cite an example, an user may be careful about opening attachments that come with emails from unknown senders, however he will not really believe if someone told him that viewing a compromised email in Ms Outlook can be lead to an infection. Technically it is possible to get infected by viewing a message in Outlook owing to virus payloads that can be hidden within images and other HTML content. In this article we will explore the subject in detail and look at options to avoid such security risks.
Images can Carry Virus Codes

With time virus authors have become rather imaginative in ways which they carry out an attack. Since they know by now that most people do not open executable attachments, they are using images to conceal virus codes. An image file is typically considered safe and virus authors are now masquerading executable programs with image extension. More advanced techniques like buffer overflow attacks or embedding JavaScript code in image file is also widespread thus previewing images in Outlook should be ideally avoided.
Reading Emails as Plain Text can go a long way in keeping Viruses out
Now if you are looking to completely steer clear of emails that carry virus payloads concealed in images or malicious HTML links then reading emails in plain text is the obvious choice. While it may affect the formatting of emails, it would go a long way in avoiding unscrupulous programs from entering your system. To read emails in plain text in Outlook you can go to Tools and then head to Options. In the first screen in the Options window, under the E-mail label; click on E-mail Options. When the next screens shows up, under email handling you need to check the option that mentions "Read all standard emails in plain text"
Always Enable Email scanning in your Antivirus application
It is absolutely critical that you keep email scanning enabled in your antivirus tool and do not change the setting even if it takes ages to process emails.
Dealing with unexpected Crashes in Ms Outlook – Data Recovery basics
The Ms Outlook client is not really the most stable application in the world. In fact it is counted amongst the ones most likely to topple over due to an internal error such a PST corruption issue. Scarier is the thought that PST errors can compromise your email data and leave you hanging with no access to your emails. In such a case one needs to go in for a data recovery operation. To launch the same you need a powerful pst recovery application like DataNumen Outlook Repair which can extract contents from corrupted PST files while maintaining their integrity. From emails stored in the HTML format to Journal entries and Business Contact leads, this tool can get you back everything that was present in Outlook before it crashed.
Author Introduction:
Alan Chen is President & Chairman of DataNumen, Inc., which is the world leader in data recovery technologies, including sql recovery and outlook repair software products. For more information visit www.datanumen.com/products.htm