One of the drawbacks of living in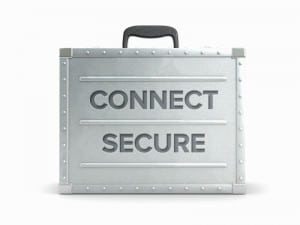 a world dominated by cyber threats is the fact that we end up enforcing security measures that do more harm than good. One such case is the use of Secure Socket Layer (SSL) encryption while sending emails through the Outlook email client. While SSL is a must for accessing many websites that perform banking operations, using the encryption standard in emails is an overkill. In fact many ISPs do not support it and while using the same in Outlook you may receive an error message which mentions Secure connect failure error.
To resolve the issue, perform the steps listed below.
Removing SSL enforcement from your Outlook email account
To start with first launch the Outlook application and then hit on Services which incidentally appears under the Tools option
Next in the subsequent window for Services, head out to the specific email account that you wish to change settings for
Once the account has been selected, click on the Properties tab
Next you need to locate the tab for Server Port Numbers and then uncheck the option box that mentions that the server mandates a SSL connection
The above uncheck needs to be performed for both Pop3 and SMTP settings individually
Once done just save your modifications by clicking Ok
Restart the Outlook application and the Secure Connect failure error message should not appear again.
SSL Enforcement in Outlook conflicts with Anti spam settings of your Antivirus

In some cases, most notably with the Norton Antivirus application, enforcing SSL in email may conflict with their email scanning and anti spam functionality. People who experience the issue can completely turnoff email scanning in Norton or resort to sending emails without SSL cover. Most experts believe it is quite safe to avoid turning on SSL in Outlook unless you are dealing with really sensitive emails. In such cases, you can temporarily turn on SSL, send the emails that you believe need to be protected and later disable the SSL encryption.
The Ms Outlook Email Client Requires Careful handling and regular maintenance
If you are using the Ms Outlook email client for your business emails then you should always make it point to perform regular housekeeping tasks on it. The Outlook application requires careful handling and this involves keeping the Inbox size in check to removing conflicting add-ins. Moreover as a matter of abundant caution you should invest in a pst repair application like DataNumen Outlook Repair as it can save your data during an Outlook crash. Designed to deal with the most complex cases of PST corruption, this versatile application can deliver in challenging circumstances where most other tools including the Inbox repair tool from Microsoft comes up short. Moreover the size of a corrupted PST data file is hardly a constraint for this powerful application. Also if you ever end up misplacing your PST files, the application can help you in searching them up in quick time.
Author Introduction:
Alan Chen is President & Chairman of DataNumen, Inc., which is the world leader in data recovery technologies, including sql recovery and outlook repair software products. For more information visit www.datanumen.com/products.htm