This article addresses how users can resolve a still running MS Access Process issue after Access is closed.
Microsoft Access 2016, the update comes with a prerequisite. This update was targeted to resolve the issue, which prompts the report and the form to reopen even when the Access is closed. When a user closes Access 2016, its process continues to run, if any application which demands an accessible interface or an accessibility tool is still running on the system. This update can help in preventing any application from running or processing when the MS access files are closed. This helps in ensuring that the stored databases don't get hampered or damaged due to these running files.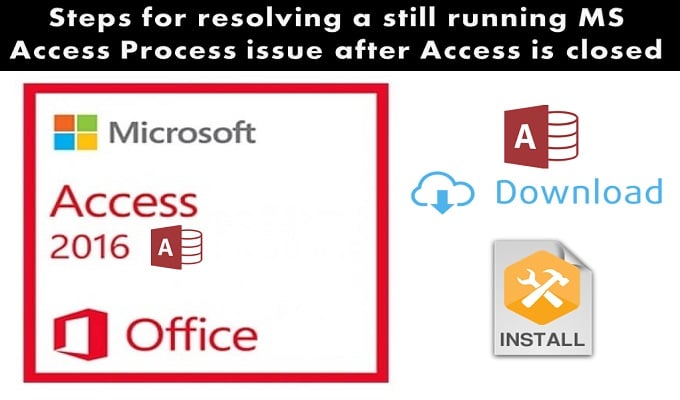 Note: This update can only be downloaded and installed by users who have windows 2016 installed in their system.
Steps to download the new Update
Users can simply use Microsoft Update system that will automatically download and update the system.
Download Center
This update can also be downloaded and installed manually from Microsoft Download Center.
Users will find it in two versions – 32-bit and 64-bit, which they can select based on their database requirements.
In case you are confused about which platform you are using (32-bit or 64-bit), check your system setting.
Update information
Prerequisites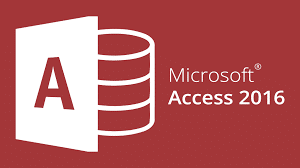 In order to use and install this update, the user needs to install Microsoft Access 2016.
Restart information
It is recommended that users should restart their computer after the update is installed.
More information
For determining whether your Microsoft Office install process is MSI-based or Click-to-Run, just follow these steps:
Open and Start a Microsoft Office 2016 application.
Go to the File Menu, and select Account.
In Click-to-Run installations, users will see Update Options that will be displayed on the screen. In MSI-based installations, this Update Options item won't be displayed.
Steps for uninstalling this update in different Windows
Windows 10
Go to Start Menu, Select View Installed Updates or type it in your Search Windows box.
Browse through the list of updates, locate the file and select KB3191926, a small dialog box will appear, select Uninstall button given on it.
Windows 8 and Windows 8.1
Go to the right edge of your screen, and then select the Search option. If the user is using a mouse, he/she can simply point towards the lower-right corner on their screen, for selecting the Search option.
Now enter windows update, and select the Windows Update. Then select the Installed Updates.
A list of all the updates will appear on the screen, locate the file and select KB3191926, another window will appear on the screen, and user needs to select the Uninstall button.
Windows 7
Go to Start, search for Run, and then select it.
Then enter file type Appwiz.cpl in it, and press Enter or select OK.
Select View for browsing through the list of all your installed updates.
Now the user needs to locate the files amongst a list of all the updates, and select KB3191926, which should be followed by a selection of the Uninstall button.
If the performing the above task fails to resolve the issue, you many need to run an mdb repair utility.
Author Introduction:
Vivian Stevens is a data recovery expert in DataNumen, Inc., which is the world leader in data recovery technologies, including sql recovery and excel recovery software products. For more information visit www.datanumen.com