The need to transfer files is ever increasing. It has, however, been faced by the challenge that some files, especially the ones containing software, are extremely large and would take ages to transfer normally. This challenge has led to the wide usage of archive file formats such as CAB. In this article, we'll look at how to use CAB files in Windows Operating System.
You might have downloaded or received a file with the extension .cab. Given how rare this format is, many people are afraid to extract such files suspecting that they might be malicious. This is not the case.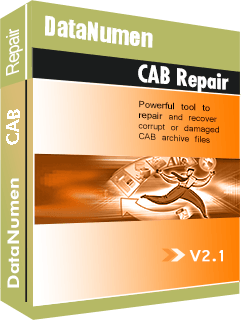 CAB files (short for Windows cabinet files) are lossless data compression archive files. This means that they store multiple files and folders and package it into one file, reducing their size in disk space. They are commonly identifiable with their filename extension .cab.
They employ compression algorithms such as DEFLATE, Quantum and LZX. CAB files are used in windows files such as system files and drivers. Common examples of software that use these files are installation engines like device installer, Setup API and advpack.
Although it is possible to view the files directly from Windows Explorer, it is advisable to use archive extractors such as WinRAR and WinZip. Here are the steps to extract CAB files. We are going to use Windows 7 for this example.
Option #1: Using Windows Explorer
Launch Windows 7 default file manager by clicking the "start" button and selecting "computer".
Open the drive and folder with the CAB file.
Locate the CAB file and select it.
Right click on the file and choose "Open' to open it in Windows Explorer and view its constituent files.
Option #2: Using WinZIP
After launching WinZIP, press "Ctrl+O" to open WinZIP file window.
In the file type scroll box, click "All archives".
Browse through and find the .cab file you wish to extract and press "Open".
Select the files and folders you would like to extract and click "Unzip" at the top of the window.
Select the folder you wish to extract the files and folders to.
Click "extract".
Option #3: Using WinRAR
Press "Ctrl+O" to open the Find Archive window after launching WinRAR.
Browse through the archive files and select the .cab file you want to extract and click "Open'.
Select the files and folders you wish to extract. You can select all files by pressing "Ctrl+A" or select some by holding down "Ctrl" as you select.
Click "extract to" and choose the folder you want to extract the files to and click "OK".
Sometimes, especially if the file is very large, this process will be unsuccessful because the file is corrupt. In such a case, you will need a reliable recovery software like DataNumen CAB Repair. With millions of users globally and decades of experience in data recovery, DataNumen products have the highest success rates and are recommend by data recovery professionals. You should however take measures such as installing the latest antivirus software to reduce the risk of data corruption in future.