If you've color categorized your emails, when you reply or forward a categorized email, the category will be stripped on the sent email. This article will teach you a method to keep the preset color category still in the reply or forward email.
In Outlook 2007 and newer versions, the categories preset to the existing emails will be stripped when replying or forwarding. For example, if you forward an email which is in Red Category, after sending it out, you can turn to "Sent Items" folder and find that the category has been removed on the outgoing email.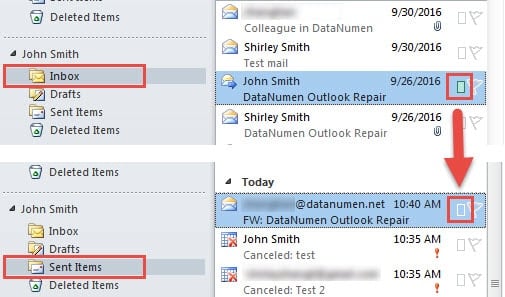 If you want to retain the category on outgoing emails in reply or forwarding, you can add or modify a related registry key by following the steps below:
Keep the Same Color Category for a Reply/Forward as the Original Email's
At the very outset, close Outlook application and head to "Start Menu".
Then in the search field, input "regedit" and press "Enter" key button.
In the new popup "Registry Editor" window, locate the registry keys in order: "HKEY_CURRENT_USER" > "Software" > "Policies" > "Microsoft" > "Office" > "14.0" > "Outlook" > "Preferences".
Note 1: Here "14.0" key corresponds to "Outlook 2010" version. If you're using Outlook 2007, you need to find "12.0" key.
Note 2: If you don't find the "Preferences" key, create it. Right click on "Outlook" key and choose "New" > "Key". And later name it as "Preferences".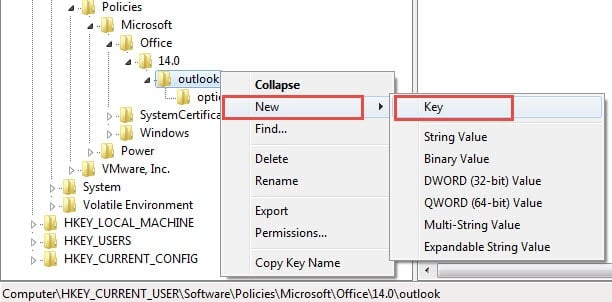 Next you should right click on "Preferences" and select "New" > "DWORD Value". And move to the right pane, in which you should designate it as "SendPersonalCategories".
Later double click to open the newly generated value. In the popup dialog of "Edit DWORD Value", change the value data to "1".
Eventually after completing the above steps, click "OK" to save the changes. And exit the Registry Editor by clicking "X" icon in the upper right corner.
Now you can open Outlook to have a try:
Select an incoming email and press "Forward" button.
Then fill in the "To" field and send it out.
Now switch to your "Sent Items" mail folder. You will see that the outgoing email is still in the preset category.
Note: In the following screenshot, Item 1 is the former one sent without enabled "SendPersonalCategories". Item 2 is sent with enabled "SendPersonalCategories".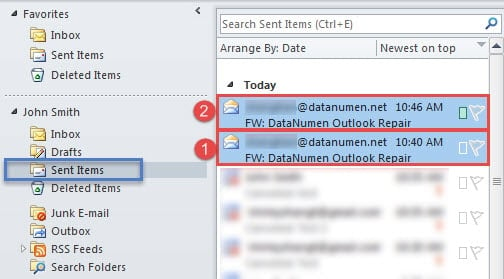 Moreover if the recipients have no rules to auto clear the categories of received emails, they will receive the category as well. But Exchange accounts still don't support this feature.
Outlook Cannot Be Free of Corruptions
If you've utilized Outlook for decades, you must have come across numerous errors. Sometimes, you can solve the minor errors with ease. But at times, the errors can pose severe damages. Thus it is essential to prepare for unanticipated Outlook corruptions, such as keeping regular backups and procuring a proven PST repair tool nearby, like DataNumen Outlook Repair.
Author Introduction:
Shirley Zhang is a data recovery expert in DataNumen, Inc., which is the world leader in data recovery technologies, including sql recovery and outlook repair software products. For more information visit www.datanumen.com