1. Introduction
BKF files are a commonly used but often misunderstood part of the digital landscape. In essence, a BKF file is a backup file that was originally introduced by Microsoft with the Windows NT Backup application. This application was designed to help users create backup copies of their valuable data files, compressing them into a .bkf extension. Given their format and function, BKF files are utilized to store a variety of information, such as documents, audio, video files, and system files.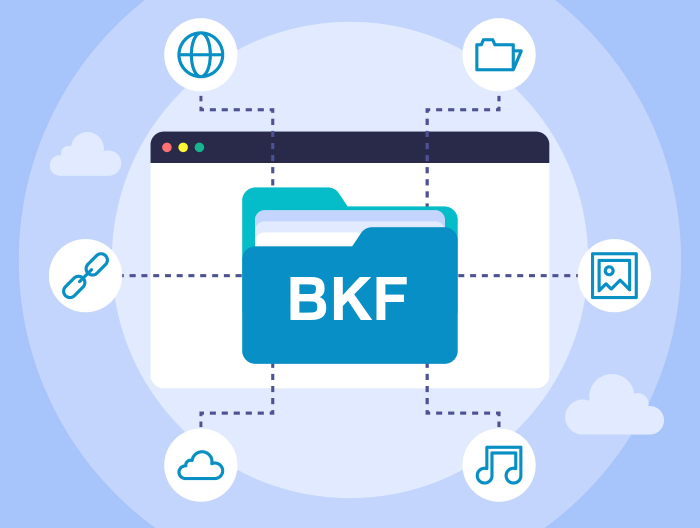 The importance of BKF files lies in their use as a data recovery option. If original files are accidentally deleted or corrupted, having a backup copy can be a lifesaver. These files are specifically designed to offer users a level of security regarding their valuable data. You can often find BKF files in professional settings where information preservation is vital, as well as used by individual users who seek to secure their personal data.
Beyond just data recovery, BKF files act as a useful tool in data migration as well. When moving data between different systems or hardware, BKF files can preserve and transport data in a compressed and safe format, making them extremely useful in these scenarios. Given their functional importance and the crucial role they play in data preservation and recovery, understanding BKF files is essential to proficient computer use, particularly on Microsoft platforms. In the following sections, we look into how these files are created, structured and managed.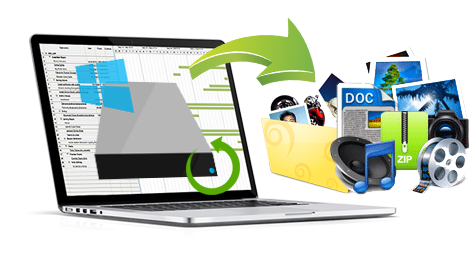 2. Detailed Look Into BKF Files
With a firm grasp of what BKF files are and their importance, let's delve deeper and examine the technical aspects of these files. Understanding these facets can help users efficiently manage and utilize the format.
2.1 Creation and Use on Microsoft Platforms
Microsoft released BKF files with Windows NT Backup, an application designed to back up user data. Windows 2000, XP, and Server 2003 platforms also supported the usage of BKF files. While newer versions of the Windows operating system have shifted towards different backup technologies, BKF files can still be created and used with older versions or with third-party software that supports the format.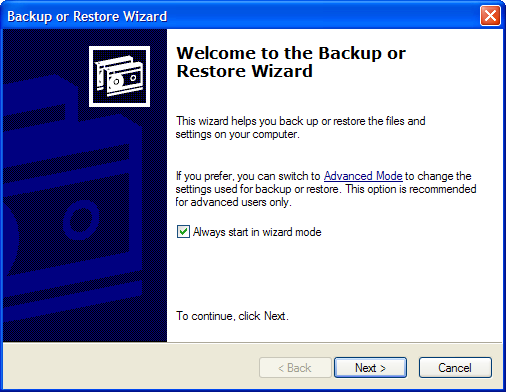 2.2 Format and Structure of BKF Files
The BKF files are stored in an MTF (Microsoft Tape Format) file format, which is used by not only Microsoft backup tools, but also third-party backup tools such as BackupAssist, Veritas Backup Exec, and Veeam Backup & Replication. The file format will encapsulate multiple data files into a single file, and it supports compression. This compression will not only saves space on the user's storage medium but also helps keep the data intact, reducing the potential for file corruption. The file structure contains a catalog of file metadata like file size, modification time, and the actual data contents, which enables the precise reconstruction of data during the restoration process.
2.3 Use of BKF Files in Backup and Data Storage
As discussed earlier, the primary role of BKF files is to serve as a backup medium for data preservation. Their ability to efficiently compress and store a variety of data files makes them a valuable tool in data storage methodology. The use of BKF files thus safeguards against data loss or corruption, ensuring that users have a reliable backup from which they can restore their data when needed.
3. Steps for Opening, Creating, and Restoring BKF Files
Having understood what BKF files are and their intricate details, it's time to learn how to handle these files. This section aims to help you learn the basics of creating, opening, and restoring BKF files.
3.1 Software Needed and Where to Download
In order to work with BKF files, you require specific software. Previously, as part of its earlier operating systems, Microsoft offered built-in tools like NTBackup. However, newer versions of Windows do not come with these tools, so you might need to obtain them separately or utilize third-party software solutions. For original Microsoft's NTBackup software, it is freely available online for download on the official Microsoft website or trusted software repositories.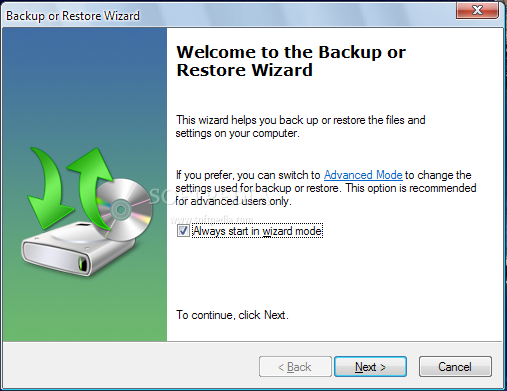 3.2 A Step-by-Step Guide on How to Create, Open, and Restore BKF Files
Once the required software is installed, creating BKF files is a straightforward process. The software will guide you in choosing the files you wish to backup, setting up backup schedules, and selecting advanced options based on your needs. Opening a BKF file involves navigation to the file using your backup software and opening it within the application. Restoration from a BKF file requires you to use the restore function of your chosen software, select the BKF file, and select the restore location. Each software will have slightly varying steps for these processes, so ensure you follow the individual software instructions.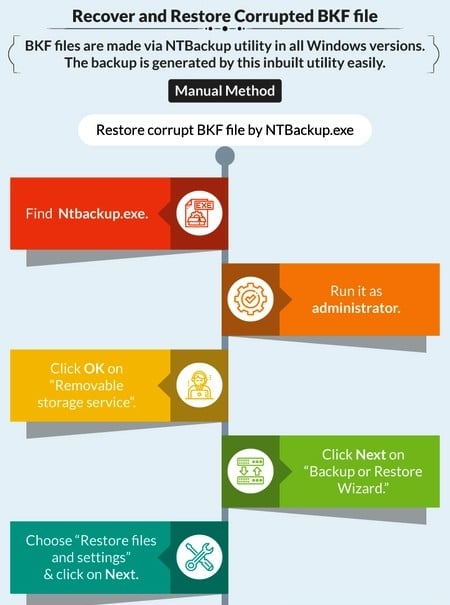 4. Managing BKF Files
Maintaining a BKF file's health and avoiding corruption is just as vital as creating these backup files. This section focuses on regular checks, strategies for maintaining BKF files, and troubleshooting any issues that may arise.

4.1 Regular Checks and Maintenance Strategies
Periodic verification of BKF files can save you from unpleasant surprises when you are in dire need of restoring data. Regular checks can verify the integrity of the data within these backups and ensure they're still viable for restoration. Tools paired with BKF files typically offer a feature to verify the backup. Other maintenance strategies can involve keeping multiple backups and regularly updating your backups to ensure that they contain the most recent data.
4.2 Troubleshooting any Issues Related to BKF Files
On occasion, you may encounter issues with your BKF files. These issues can include inability to open the backup file, error messages during the process, or a corrupted file. Troubleshooting will involve determining the potential causes, which could include hardware issues, software bugs, or incorrect ways of handling the BKF file. The resolution could involve using a different software, repairing corrupted sections, or, in worst-case scenario restoring another backup file.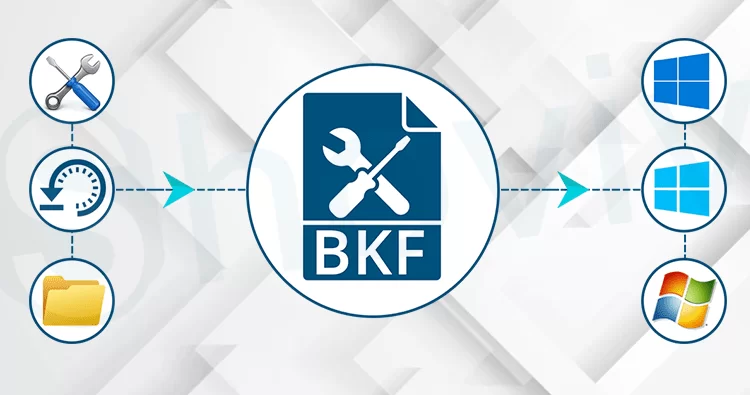 5. The Limitations and Potential Issues with BKF Files
As beneficial as BKF files are in data storage and recovery, they, like any other tool, have certain limitations and potential issues. Understanding these can help prevent data loss and provide adequate solutions should problems occur.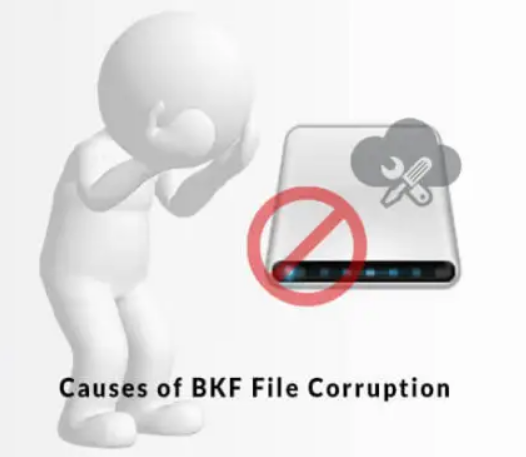 5.1 Common Corruption Issues with BKF Files
One of the prevalent issues users face with BKF files is file corruption. This can occur due to various reasons, including issues with the hardware where the files are stored, abrupt system shutdowns during a backup or restore process, or even virus attacks. As a result, users trying to restore data from these files might encounter error messages or possibly be unable to access the BKF files at all.
5.2 Handling BKF File Errors
Handling BKF file errors can be a challenging task. These errors often require technical steps for troubleshooting or even the use of specialized software tools for BKF repair. If inbuilt Windows tools fail to repair a corrupted BKF file, then users might need to rely on third-party BKF recovery tools, which are specifically designed to handle and repair complex BKF corruption scenarios.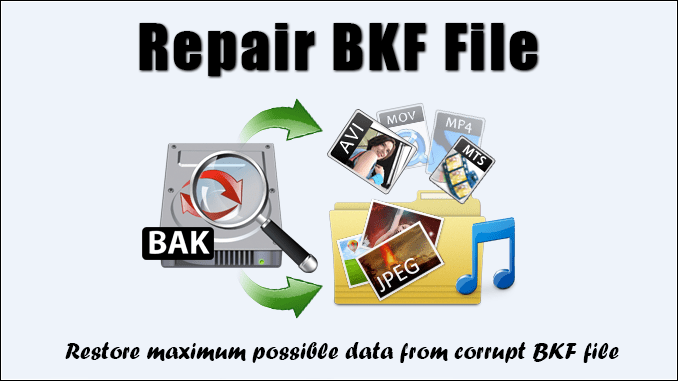 5.3 Interpretation of Error Messages on a Malfunctioning BKF File
Error messages on a malfunctioning BKF file can serve as indicators of the problem's nature. Each message typically points to a specific issue, like file corruption, access issues, or hardware problems. However, these error messages can often be quite technical and may require expert understanding or online research to interpret accurately and address the problem accordingly.
6. Using Third-Party Tools to Repair Corrupt BKF Files
When in-built tools or methods aren't sufficient to deal with BKF file issues, turning to third-party software might prove useful. These tools are designed to handle a wide range of potential faults and can often fulfill the task when traditional methods fail.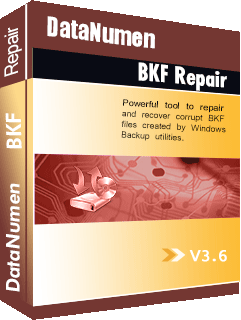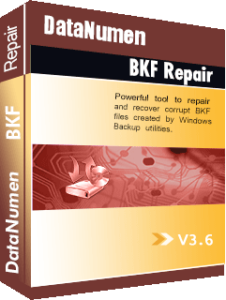 6.1 Benefits and Risks of Third-Party Softwares
Third-party software for BKF file recovery come with various pros and cons. On the positive side, these tools can often handle complex issues that regular methods might struggle with. They offer extensive repair capabilities and user-friendly interfaces that make the recovery process more straightforward. However, on the downside, these tools are often not free, and there is always a inherent risk involved in downloading and using software from the internet, such as exposure to malware or other security threats. Therefore, it is always recommended to download these tools from reputable sources and use reputed security software to scan these tools for potential threats.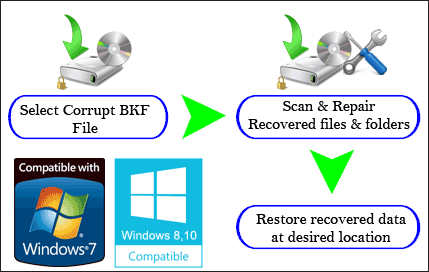 6.2 A Brief Review of the Best Third-Party Tools Available
There are various third-party tools available for BKF file recovery, each with its own set of features and capabilities. Some of the renowned ones include DataNumen BKF Repair, Kernel Recovery for BKF, Stellar Repair for MS Backup, and SysInfoTools BKF Repair. These tools have been praised for their efficiency in recovering maximum possible data from corrupted BKF files while maintaining data integrity. However, each tool differs slightly in terms of user-interface, compatibility with different versions of Windows, and pricing, so it's important to do some research to identify the tool that suits your specific requirements.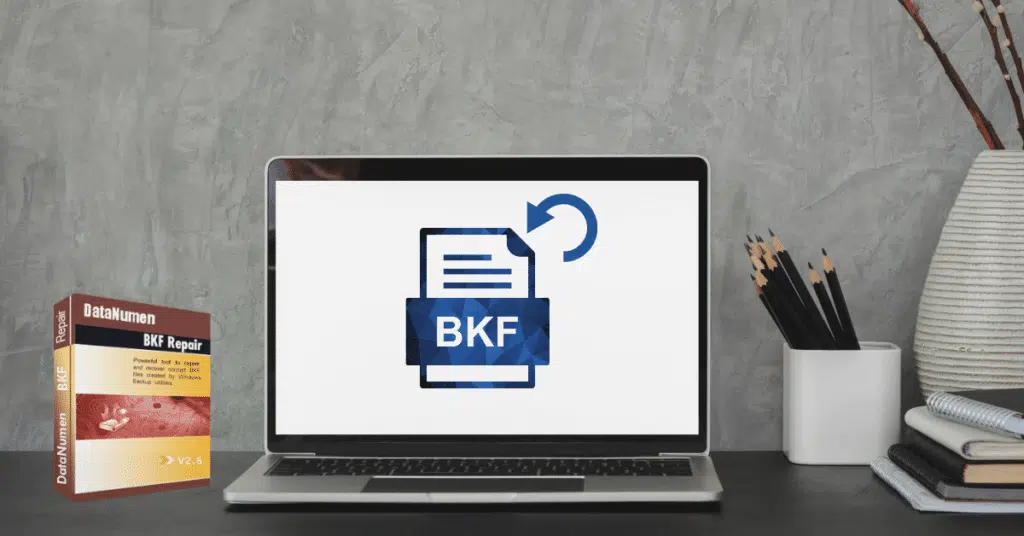 7. Conclusion
To conclude, BKF files play a crucial role in data backup and recovery, especially for users of older Microsoft systems. The understanding and adequate management of BKF files are essential skills in the realm of data preservation.
7.1 Recap of the significance and management of BKF files
This article has provided ample insights into BKF files, their structure, their creation, and their usage in data backups. Additionally, we've covered important aspects related to managing BKF files, including regular checks, maintenance strategies, troubleshooting common issues, and using third-party tools for BKF file recovery.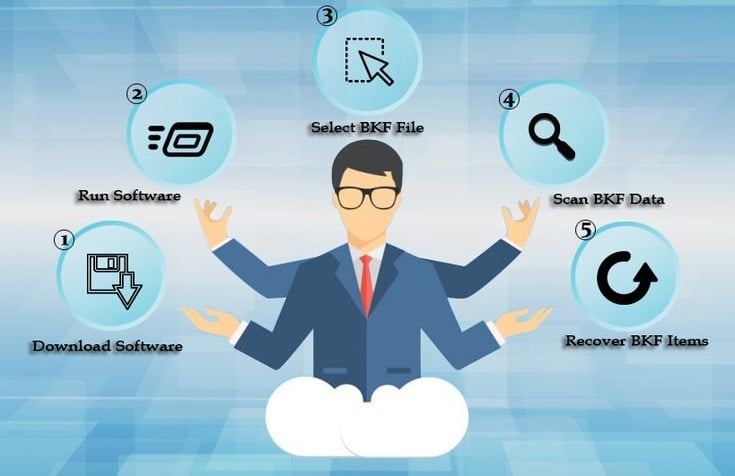 7.2 Closing thoughts
It's important to keep in mind that while BKF files offer significant benefits, like any digital tool, they come with their own limitations and potential problems. Familiarizing yourself with those issues and the ways to resolve them ensures a safe and effective data backup plan. Lastly, it's worth repeating the importance of regular checks and updates to your BKF files to optimize their functionality and longevity. An effective backup system, after all, is integral to safeguarding your data.