When encountering data corruption, you will definitely want to attempt DIY data recovery by software. Yet, in some cases, such recovery will not always be successful. Now, this article will expose 7 pros and cons of DIY data recovery.
For instance, if your Outlook data file becomes compromised, you would hope to recover Outlook data. Under such a circumstance, you must consider to apply DIY data recovery software in the first place, instead of resorting to expert recovery service. In honesty, DIY data recovery indeed has many merits. Nevertheless, as a saying goes, every coin has two sides. The same holds true for DIY recovery. That is to say, DIY recovery also has its flaws. If you're interested in this topic, please read on. Thereinafter, we will release its 7 top pros and cons.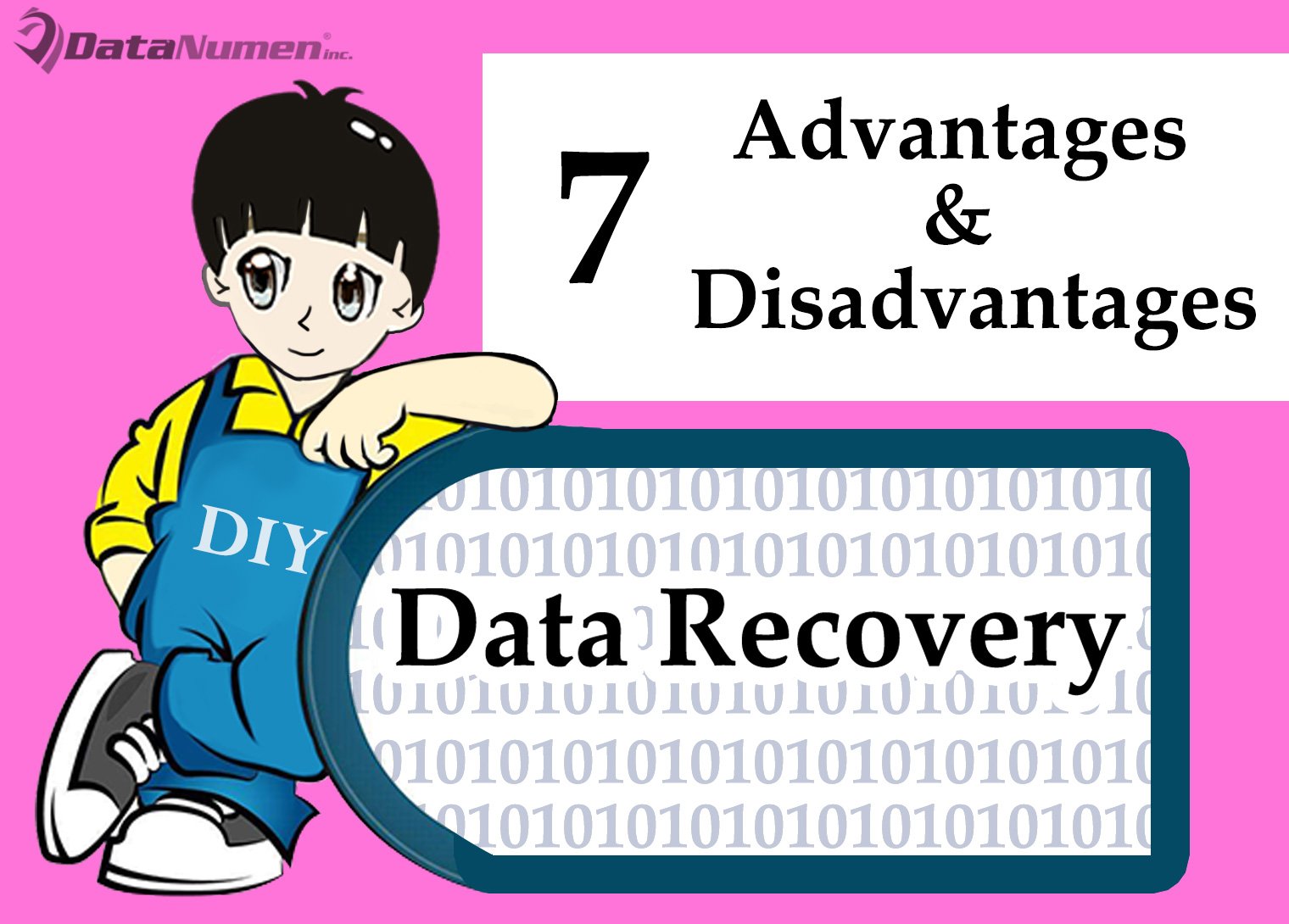 Advantages:
1. Cheap
With no doubt, compared to data recovery service, DIY data recovery software is much cheaper. There are a lot of data recovery utilities in the today's market. You can easily purchase and download one with little money. Also, some of them are even free of charge.
2. Fast
If you have procured a powerful, credible and well-proven recovery tool, it is very likely that it will work. Moreover, in generally, through it, you would be able to get back your precious data in simply a few minutes. If recurring to recovery services you will need to deliver your damaged device to them, which will takes too long.
3. Convenient
Based on mentioned above, DIY data recovery is unquestionably convenient. For instance, you needn't consult anyone or deliver your device to anywhere. As long as you have some basic knowledge about data recovery, you can just run DIY data recovery software on your own.
Disadvantages:
1. Not Suitable for Novices
Data recovery is actually complex. So, performing DIY data recovery requires you to equip some basic knowledge about your computer, file, applications or data recovery. If you're totally a novice in computer or do not know how to launch and make use the recovery software in a proper fashion, you shouldn't try it yourself.
2. Risk Permanent Data Loss
Perhaps you have stored a great amount of data in your device, like a hard drive. If you accidentally make any mistakes or wrong operations in DIY data recovery, further damages may take place on the drive. Not only will it bring up permanent data loss, but also it might harm the other originally intact data.
3. Not Effects in Case of Physical Damage
In addition, DIY data recovery software is definitely unable to restore data from a physically damaged hard drive, and even destroy your hard drive thoroughly. For example, if you hear strange clicking or whirring noises from your drive, you had better take aid of data recovery service. DIY data recovery will not work.
4. No Guarantee for Success
Last but not least, it is acknowledged that no data recovery software can give you a promise that it can recover your data absolutely. In other words, there is not an exact guarantee that you will retrieve your data successfully.
Conclusion
In a nutshell, depending on listed above, thereby, if you're a novice, don't know actual reasons for your data loss or your device suffers physical damages, you should never try DIY data recovery.
Author Introduction:
Shirley Zhang is a data recovery expert in DataNumen, Inc., which is the world leader in data recovery technologies, including mdf repair and outlook repair software products. For more information visit www.datanumen.com