It's always a good idea and habit to back up our data. And currently hard drive has been one of the most popular backup media. What kind of hard drive is the best choice for you? Here are 5 concerns you should think about when buying.
To protect painful data loss, mounting computer users are paying more attention to data backups. For example, as long as you back up PST files, even if Outlook crashes, you still can recover PST data via backups with utmost ease.
When it comes to data backups, various storage devices will come to our minds. Hard drive must be the most common one. Are you still vexed at how to choose the most suitable drive for your data? Don't be annoyed any longer! Make clear the following 5 things, and you will find out the best one readily.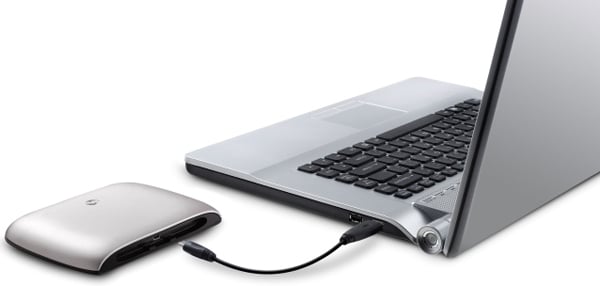 1. Storage Capacity
There is no denying that storage capacity must be the first factor you need to take into consideration when purchasing an external hard drive for data backups. Actually, compared to other backup solutions, like cloud storage service, network attached storage and so on, external hard drive is the best combination of price and storage capacity. But as for picking out the most appropriate drive from countless amount of hard drives in the market, you'd better figure out your core needs as well as backup objects in the first place.
Generally speaking, for the regular backups on a daily or weekly basis, you have to choose a drive which is at least somewhat larger than the storage capacity of the internal hard drive in your computer. Thereby, it can ensure that you can back up your critical files from the PC.
2. Durability
Owing to the fact that failures can frequently occur to hard drives, you should be concerned about its durability and reliability when buying a drive. As a rule, most hard drives have a warranty of two to 3 years. Also, a lot of related surveys have indicated that the majority of drives can last for four years or so. Therefore, if you will use the drive for long term storage instead of regular and constantly updated backups, your data will be safe for these years.
To be honest, it is difficult to judge a hard drive's durability or reliability. Perhaps, you can choose a drive depending on the brand reputation. In reality, in terms of hard drive failure, it is not up to the hard drive itself, but our artificial behaviors. So we should keep taking good care of the hard drive all the time.
3. Transferring Speed
If you mean to back up large files, such as ultra-clear videos, on the newly bought external hard drive, it would be much better to select a hard drive with a USB 3.0 than drive with the older USB 2.0. Unquestionably, USB 3.0 is the fastest from the perspective of transferring speed. Therefore, assuming that your computer has a USB 3.0 port, it is advisable to buy an external drive with the USB 3.0 connection, which will speed up your backup progress to a great extent. Of course, if you just need to back up some important documents or other small files, maybe speed is not a matter of necessity to consider.
4. Security
Furthermore, an external hard drive endowed with hardware-based encryption will be a better choice. It is more trustworthy than software-based encryption. If the data stored in the drive is blazing important or highly sensitive, encryption is more than a necessity. You should take sufficient measures to protect them from being damaged, lost or stolen by hackers. Hence, move on to take encryption into account when opting for a right hard drive.
5. Extra Software Package
Currently, there are some hard drives that come reinstalled with a great software package. These extra features must be able to make up for common performance and improve our experience. For instance, some powerful hard drives even can perform, manage, and encrypt data backups automatically. Obviously, it will be helpful for data backup purpose. Then, if you are somewhat lazy or forgetful, this kind of drive will suit your needs.
Author Introduction:
Shirley Zhang is a data recovery expert in DataNumen, Inc., which is the world leader in data recovery technologies, including repair mdf problem and outlook repair software products. For more information visit www.datanumen.com