In the article below, there is an easy fix for you to keep a long footnote in one page in your Word document.
Once in a while, we insert footnotes in our files to illustrate some critical points. However, now and then we are likely to bump into such a situation where we insert a footnote in the place near at the end of one page and if that footnote contains several lines, it can stretch to the next page automatically, which absolutely doesn't look good. Below is an example:    


Certainly, an easy fix is available for you to address this mess. Just take the steps here:
First and foremost, place your cursor at the footnote.
Then, right click on it.
Next choose "Paragraph" on the list-menu.
Now the "Paragraph" dialog box will pop up. You should click "Line and Page Breaks" tab first.
Or you can open the dialog box by clicking the "Paragraph" button in "Paragraph" group under "Home" tab.
Next check "Keep lines together" box in "Pagination" part.
Lastly, remember to click "OK".
Now the miracle happens. You can see all the footnote texts are kept together in exact one page as shown in the sample: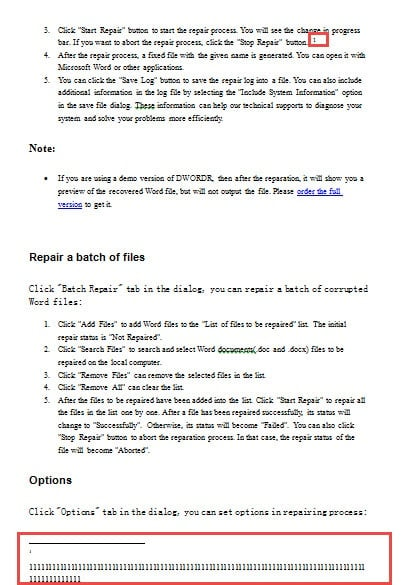 You are welcome to check the video to view the detailed instructions:
Manage Your Word Document
Since most of us use Word every day to process words and generate reports, there could be countless Word documents stored in your computer right now. Then how you choose to manage them becomes very important, for any user error could destroy them. Therefore, you need to make a regular backup plan to prevent files from being accidentally deleted.
Backup is the easiest precaution measure. However, in case you do lose some of the files, it's the time when you need a Word file recovery utility to minimize the loss as possible as you can.
Author Introduction:
Vera Chen is a data recovery expert in DataNumen, Inc., which is the world leader in data recovery technologies, including damaged xls file recovery and pdf repair software products. For more information visit www.datanumen.com