If you cannot find the files that you saved in the CD or DVD, you can refer to this article which will discuss this problem and offer effective solutions.
Many have data saved in DVD or CD, especially those old data. When you want to access the data, you may get some problems. So today, we will discuss this case and offer you some effective solutions.
And here we'd also like to advise you to keep more than 2 backups for the same vital data. Like backing up Outlook data for corrupt pst, you can easily get back your data in available backups.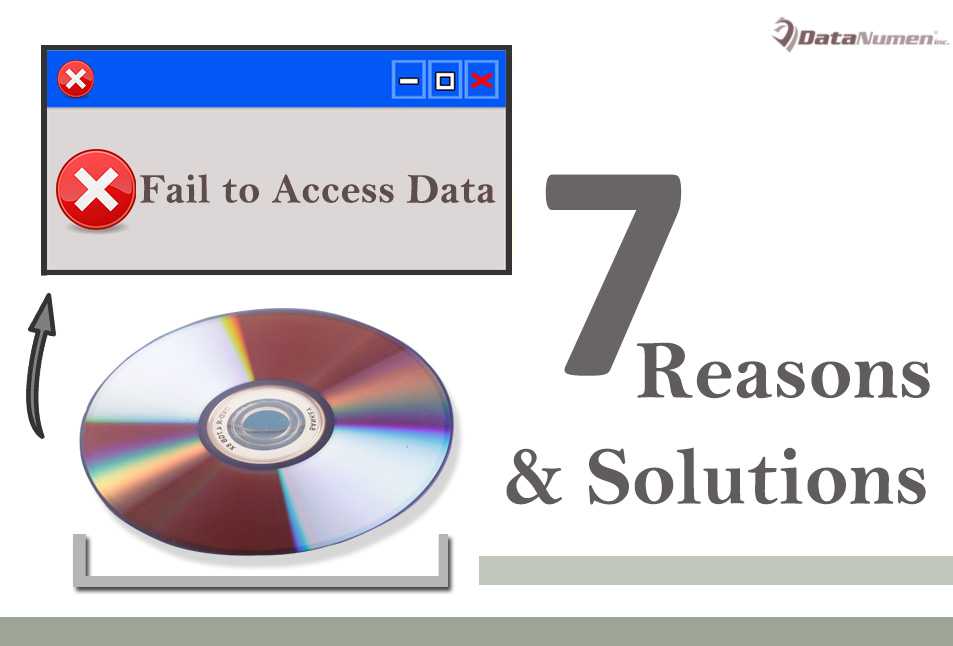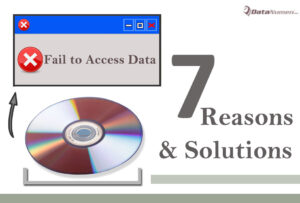 1 Damaged CD or DVD
As we all know that storage devices all have their lifespan. And it could corrupt due to various factors like water, fire, human violence and etc. Thus if the CD or DVD is damaged somehow, then you won't access your data absolutely. In this case, you should resort to professionals to fix the device.
2 Incompatible issues
When you meet this problem, you should check if the DVD is compatible with the DVD drive in your computer. Incompatible issues will result in this error as well. Thus, you can insert it into another familiar computer to have a try.
3 Connection issues
If there is a long time after the final use of the DVD/CD, or the DVD drive has many dusts on it, then connection issues will occur. And it will definitely influence the normal reading function. Thus, you should check this by attempting it in another computer.
4 Corrupt DVD drive
In some case, your DVD drive in the computer might get corrupt somehow. Therefore, you won't get your data in the DVD in this computer. Therefore, you should try it in other computers to check the issue.
5 Files are hidden
Sometimes, the file is not missing. They are hidden somehow, so you cannot see them in the device right away. In this case, you could follow steps below to unhide the files.
Firstly, go to "Appearance and Personalization" under the "Control Panel".
Then click the "window Folder Options" option.
Next in the "View" tab, you can choose to unhide file that you want to.
6 File system issues
If the file systems get corrupt in the device, then you will not get the data in the drives definitely. In this case, you should check whether if it is the file system error first and then go ahead to restore data.
To start with, right click the drive and select "Properties".
Next in the new window, choose the tab of "tools "and click "Check now".
Then in the new interface, select the "Automatically fix file system errors" option.
At last click the "Start" button to begin the check process.
7 virus infection
Virus infection is a common factor that can trigger this problem. Thus you'd better to check whether your anti-virus software is the latest version and works normally.
If you don't install any security applications, you have to take action immediately.
Author Introduction:
Allissa Shen is a data recovery expert in DataNumen, Inc., which is the world leader in data recovery technologies, including SQL Server corruption and word recovery software products. For more information visit www.datanumen.com