Have you ever wanted to transfer data from one hard drive to another? If you don't know how to accomplish it properly and effectively, you can read this post. Here we will share 6 handy approaches with you.
In many cases, you'll need to transfer the data from one hard drive to another. For instance, when you want to upgrade your old hard drive to a new larger one, you need to transfer the data from old drive to the new. Or if you buy a new laptop, you may want to migrate all of your documents or other files from old computer. I have heard that a great amount of users have such a requirement but don't know an exact and right method. Thus, here we will introduce 6 means in detail.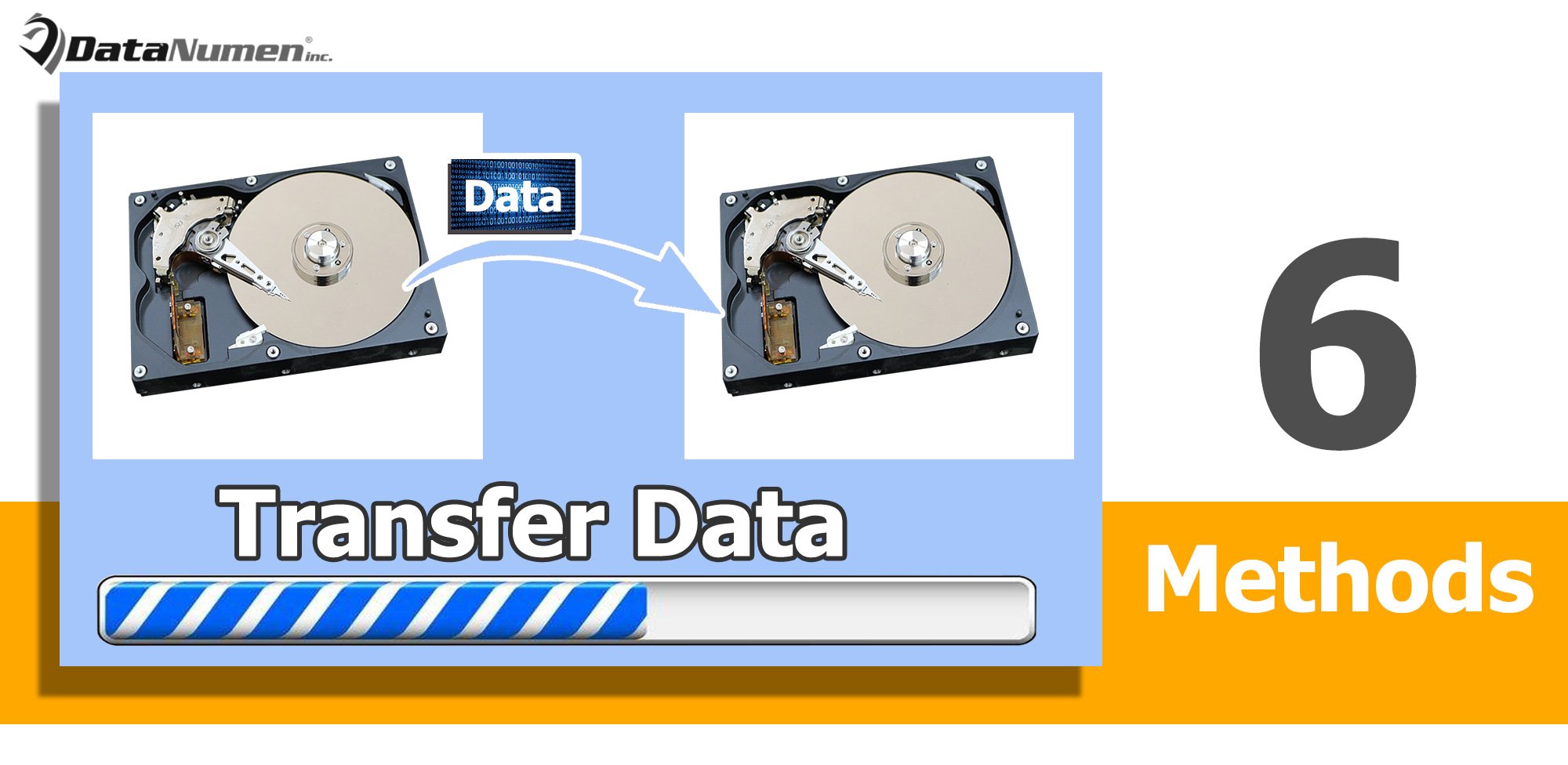 1. Just Copy Data
Undoubtedly, the most direct and simple method is simply copying data. You can connect the old hard drive to the computer with the new hard drive. Then, copy your data which you want and paste them to the new hard drive. This way is so easy that amateurs can perform it at will.
2. Windows Easy Transfer
If you are working on Windows, you can make use of "Windows Easy Transfer" too. First off, search "Windows Easy Transfer" in the "Start Menu". Then run this program. Later, in its screen, select "An External Hard Disk or USB Flash Drive" as the target drive and follow the wizards to complete it.
3. Backup & Restore
Moreover, you can move data from the source drive to the target via backup and restore. It refers to that you can firstly make a data backup for the original drive. After that, you can restore data from backup to the target hard drive easily, such as to recover Outlook file from backups.
4. Cloud Storage
Besides, you can utilize cloud storage as well. For instance, you upload your data on the original hard drive to the cloud storage. And later, you can download them from the cloud to the new hard drive. However, this means depends on network. If the network speed is too slow, this process will take a pretty long time.
5. Clone Original Drive
In addition, if you want to transfer not only the data but also the system and all kinds of settings, you can directly clone this drive. You should connect the target hard drive to the computer with source drive. Then use a cloning tool to clone the source one to the new one.
6. Third Party Tool
Of course, it is also a good option to apply a third party tool. Since so many users have the urgent and frequent needs to transfer data between drives, there are a plenty of relevant utilities in today's market. Thereby, you can opt for a reliable one to have a try.
Author Introduction:
Shirley Zhang is a data recovery expert in DataNumen, Inc., which is the world leader in data recovery technologies, including sql recovery and outlook repair software products. For more information visit www.datanumen.com