To secure data on a hard drive, you can encrypt the drive. Full disk encryption (FDE) is one of the most common encryption methods. In this article, we will expose its 6 pros and cons.
Full disk encryption (FDE) is a drive encryption way at hardware level. Most users are familiar with encryption software but unfamiliar with FDE. FDE is widely-used on laptops in that they're at risk of theft. If your laptop drive doesn't use FDE, thief can easily remove the drive and read it even he doesn't have your laptop password. But, if your laptop drive is configured with FDE, the above case is impossible. In a nutshell, full disk encryption contributes to data protection a lot. But, it also has some drawbacks. Now, in the followings, we will talk about the 6 pros and cons of full disk encryption.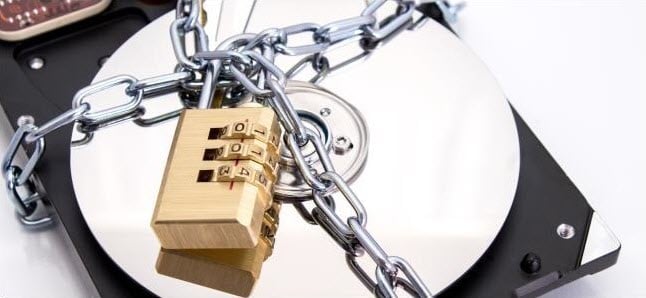 Advantages
1. Enhance Data Security
Without any doubts, one of the most critical merits is strengthened data security. Full disk encryption uses strong encryption algorithms to encrypt drives on your PCs, thereby protecting all data stored in the drives. With FDE, even though the drive is removed from the current computer and put into other devices, the drive data is still inaccessible if without a correct key.
2. Auto Encrypt Data
Besides, unlike file or folder-level encryption, full disk encryption (FDE) encrypts the data as soon as it's stored to the hard drive. In other words, this encryption process is completed automatically. Hence, it's much more convenient than file or folder encryption, which demands you to manually select which file or folder to be encrypted.
3. Avoid Encryption Errors
On basis of the above point – fully automatic encryption, another virtue of FDE is that it can avoid encryption errors. As we all know, to some extent, user mistakes are inevitable. Hence, if you encrypt drive data manually, perhaps you may make some mistakes. But this can be evaded in case of FDE.
Disadvantages
1. Not Protect Data in Transit
Yet, full disk encryption still has its own drawbacks. The first one is that it cannot protect the data in transit. To be specific, if you are sharing data between devices or sent data through emails, then the data in transmit is not being protected. Hackers can steal it with ease.
2. Slow down Computer
Moreover, in case of full disk encryption, the entire drive is encrypted. Under this circumstance, every time when you try to read the drive data, the authentication key is demanded to decrypt drive data. Apparently, this process will slow down your computer.
3. Complicate Data Recovery
Like other kinds of encryption, a shortcoming of full disk encryption is that it complicates disk data recovery. Just think about this. If encrypted data was able to be recovered with ease, there would be no sense for encryption. So, it is definitely difficult for data recovery, such as single file recovery like PST recovery.
Author Introduction:
Shirley Zhang is a data recovery expert in DataNumen, Inc., which is the world leader in data recovery technologies, including mdf fix and outlook repair software products. For more information visit www.datanumen.com