Most people know that RAID is widely used in the contemporary era. Yet, only a few of them realize the actual advantages of it. Thus, in this post, we will exhibit you 5 primary merits of RAID.
Nowadays, redundant array of independent disks (RAID) is accepted and used by more and more businesses and individuals. As we all know, RAID is a kind of data storage technology that can combine multiple physical disks into a single logical unit. Therefore, without any doubts, in comparison to a hard disk drive, RAID has much more benefits to users, including data redundancies, fast speed, etc. Now, in the followings, we'll show 5 of them in detail.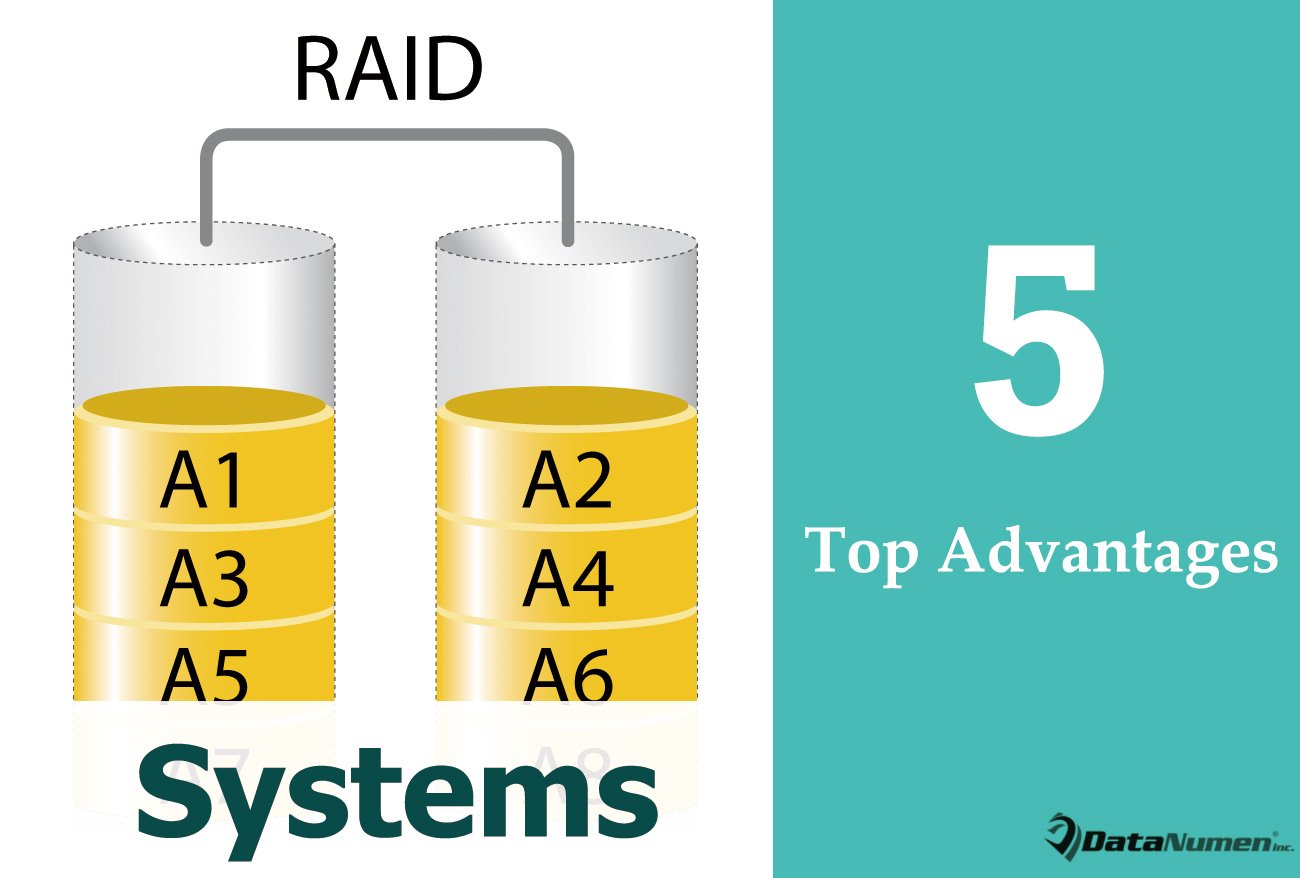 1. Large Storage
First of all, undoubtedly, one of the most obvious advantages is that the RAID has much more storage space than a single drive. It's known that RAID arrays usually consist of two or more disks. Also, if you want more extra storage, you can simply insert an additional hard drive into the array. Apparently, it is pretty convenient.
2. Fault Tolerance
In most RAID levels, data backup in the array will be automatically created. This is achieved by data parity of RAID, generally called data redundancy. Moreover, in this way, RAID system becomes fault tolerant. In face of this feature, many users treat RAID as a backup. Whereas, as a matter of fact, data loss still can happen on RAID systems now and then. Therefore, you still should make backups for the data stored in the RAID arrays so as to avoid data recovery, like PST recovery.
3. Continuous System Running
On a computer which contains only one hard drive, if the drive fails, the operating system will stop at once. However, in a RAID arrays, if a hard disk fails, the system will be able to keep running normally for a certain time. In this process, users can seize the time to replace the failed drive with a new appropriate one.
4. Parity Check
Furthermore, modern RAID comes endowed with an extremely important and excellent function – parity check. This feature can check for any potential system crashes and warn you. At that time, you should figure out the reasons behind the issues and fix them as soon as possible.
5. Fast Speed
Last but not least, RAID systems are able to work much faster than a single drive. It's because that in the array, reading and writing of data can be done at the same time. Therefore, the transmission rate is improved. Users can achieve better disk performance.
Author Introduction:
Shirley Zhang is a data recovery expert in DataNumen, Inc., which is the world leader in data recovery technologies, including mdf recovery and outlook repair software products. For more information visit www.datanumen.com