"Couldn't Unmount Disk" error message usually pops up when you try formatting, partitioning, verifying or repairing internal disk by Disk Utility on Mac system. This article will focus on this error and provide 5 feasible solutions.
Disk Utility plays an extremely important and good role in solving disk problems on Mac system. Most of time, it is quite reliable. However, it still can fail to fix disk issues accompanied with some error messages, such as "Couldn't Unmount Disk" error. This error generally results from improper modification of the boot drive, such as partitioning, disk verification or repairing or formatting. When this error pops up, not only will the Disk Utility halt suddenly, but also the disk will suffer as well, such as damaged data on this disk, like damaged Outlook file. Therefore, it is imperative to resolve this error as soon as possible. Here we will share you 5 solutions.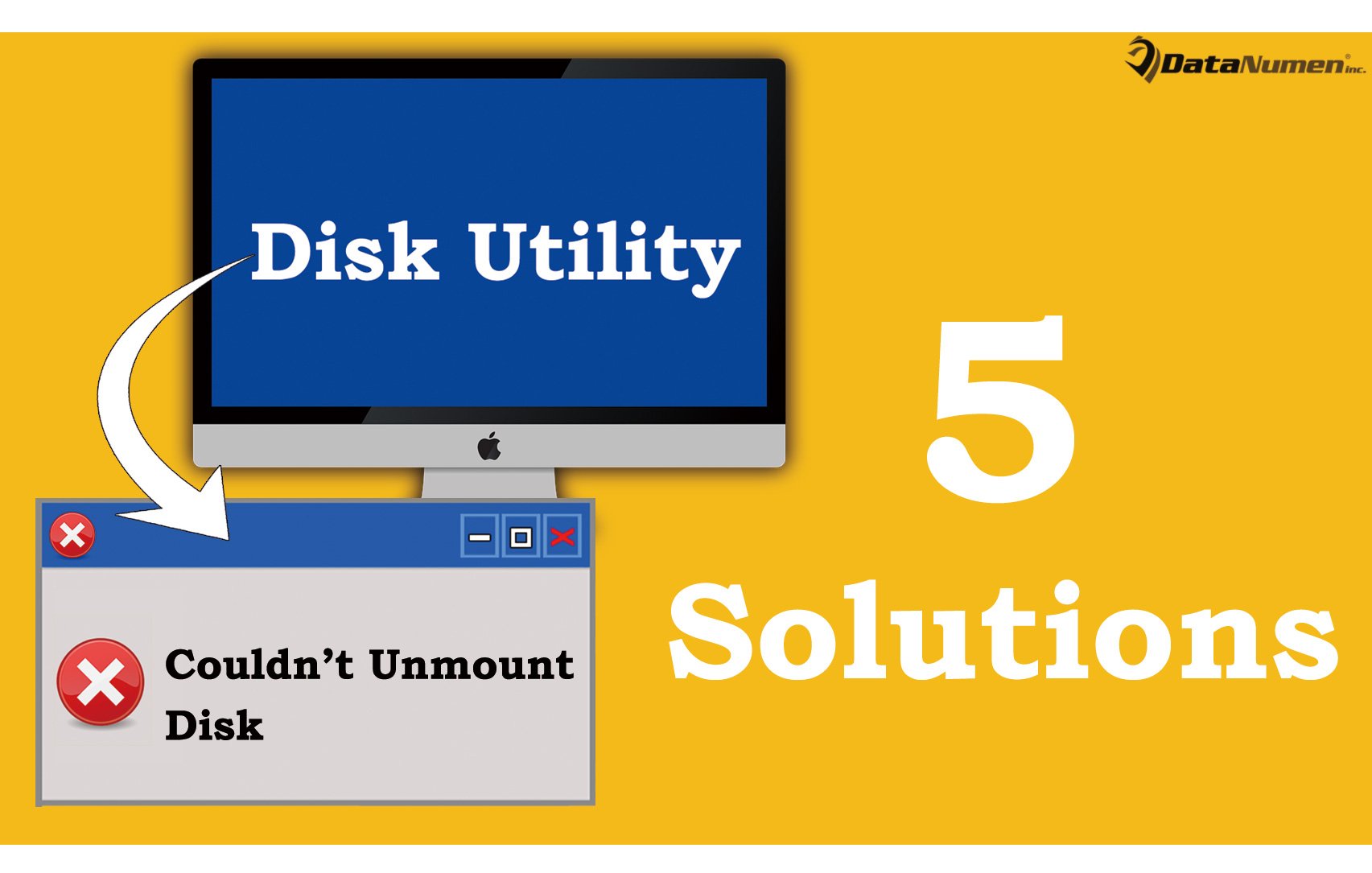 1. Resolve with USB Boot Drive
If this error occurs in that the disk to be modified is the boot drive, the simplest solution is to boot the Mac system from another drive and then run Disk Utility on the disk. By this means, you can make use of USB boot drive.
First off, insert the USB boot drive to Mac and reboot.
Then, during booting, you should hold down the "Option" key button to select the attached boot drive.
Next, in the boot menu, select "Disk Utility".
After that, go to "First Aid" and verify the disk.
Lastly, just perform the original task on the original disk.
2. Fix with Recovery Partition
If the error message appears during "First Aid" or formatting a non-boot disk, the above means will not make effects surely. At this point, you can try solving it with Recovery Partition.
For a start, reboot your Mac.
Then, when booting, hold down the "Option" key to select Recovery Partition.
Next, access Disk Utility from the boot menu.
Lastly, select "First Aid" to re-verify the disk or choose "Erase" to format the disk at your will.
3. Solve with Command Line
Moreover, you can also attempt to eradicate this error, forcing unmounting disk by command line. Follow the steps below:
To begin with, you have to access Terminal application.
Then, input the "diskutil list" line, which will list out all the disks on the Mac.
At this time, you ought to find out the disk that you want to force unmount.
Lastly, you should type "sudo diskutil unmountDisk force /dev/diskx" line. Replace the "/dev/diskx" with the correct disk number, such as "/dev/disk1".
4. Repair with Third Party Tool
What's more, fortunately, there are a lot of repair utilities dedicated to fixing this error on today's market. Also, it's pretty easy for you to find third party tools for formatting, partitioning or modifying disk. You should find and choose a reliable and experienced one that can help you perform the original task without such an error.
5. Consult with Specialists
Of course, if all means mentioned above can't rescue you from the annoying error message, your last resort is to ask professionals for help. Based on your own case, you can opt to ask the disk repair shop nearby for help or search and contact the online disk repair service.
Author Introduction:
Shirley Zhang is a data recovery expert in DataNumen, Inc., which is the world leader in data recovery technologies, including damaged mdf and outlook repair software products. For more information visit www.datanumen.com