After plugging your USB flash drive into a USB port on your Windows PC, if it keeps disconnecting and reconnecting constantly, you can read this article. Here we will expose its 5 main reasons as well as corresponding solutions to you.
Have you ever encountered the problem that a USB flash drive keeps connecting and disconnecting on Windows PC? In this situation, you may be unable to access the drive. Then, you'll surely fear that files on the drive get compromised, such as damaged PST files. Thus, you must hope to fix this issue as soon as possible. Now, in the followings, we will share 5 effective solutions with you.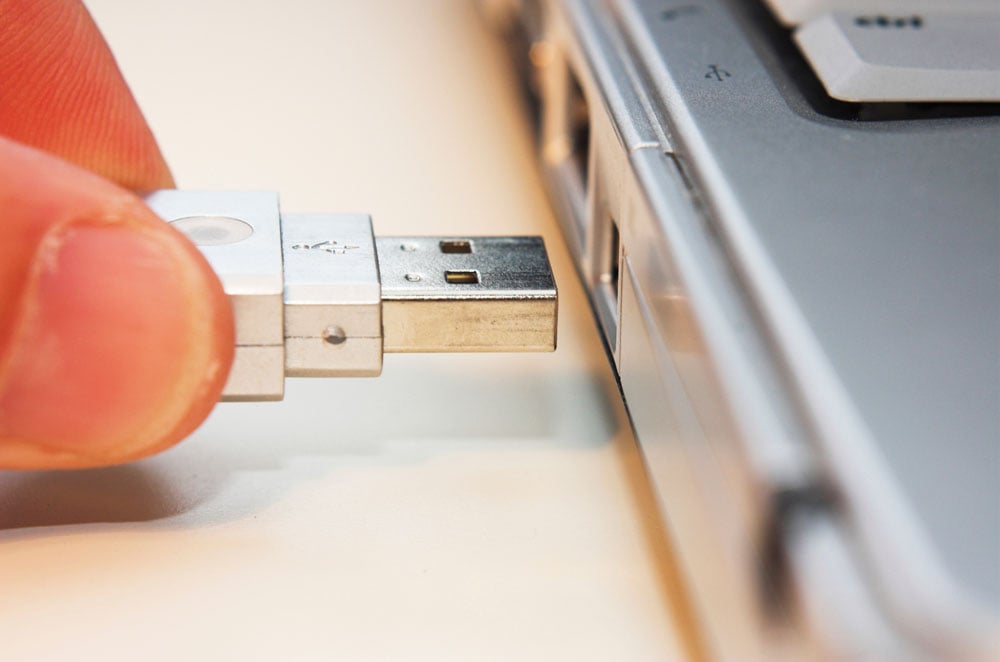 1. Faulty USB Port
First of all, you can take the current USB port's issues into consideration. In other words, the USB port to which the USB flash drive is connected is possibly corrupt or malfunctioning. Thereby, you can unplug the drive and reconnect it to another USB port or directly to other computers. Although this solution appears to be odd, it has been proven success for many users. It is absolutely worthy of a try.
2. Failed USB or Other Drivers
In addition, at times, viruses have infected your computer or PC system has been subject to some errors, which lead the USB or other drivers to corruption. Hence, to troubleshoot this issue, you need to easily reinstall the USB drivers.
First off, search "Device Manager" in "Start Menu".
Then click "Device Manger" in the found programs.
Next, in the new window, expand "Disk Drivers".
Later, right click the suffering USB flash drive and choose "Uninstall drivers".
Finally, after uninstallation completes, disconnect the drive and reconnect it after a few seconds.
3. Insufficient Power Supply
Furthermore, there is a chance that the culprit is insufficient power supply. More specifically, without enough power, the USB flash drive cannot be powered on all the time, thus it keeping disconnecting and reconnecting continually. In this case, you need to disable "USB selective suspend".
Firstly, in "Control Panel", select the "Power Options".
Then, click "Change plan settings" > "Change advanced power settings".
Next, go to "USB settings" > "USB selective suspend setting".
Eventually, alter "Settings" to "Disabled" and click "Apply".
4. USB Flash Drive Errors
Moreover, it is very likely the key fault lies on the USB flash drive itself. That is to say, the drive may be suffering errors, such as bad sectors. In this scenario, you need to check the drive errors and fix them via the inbuilt CHKDSK.
To start with, search "cmd" in "Start Menu",
Then, launch "cmd" as admin.
Subsequently, in the "Command Prompt", type "chkdsk driveletter: /r /f" and press "Enter".
Ultimately, reconnect the USB flash drive.
5. Computer File System Issues
What's more, it is possible that your computer is facing some file system issues, such as some significant system files are corrupt. To solve this problem, you can make use of the inbuilt tool – "System File Checker".
At the outset, launch "cmd" as normal.
Then, input "sfc/scannow" in the "Command Prompt".
Finally, press "Enter" key.
After scan finishes, restart your PC and retry again.
Author Introduction:
Shirley Zhang is a data recovery expert in DataNumen, Inc., which is the world leader in data recovery technologies, including sql fix and outlook repair software products. For more information visit www.datanumen.com