Both solid state drive (SSD) and hard disk drive (HDD) have their own advantages and disadvantages. If you want to get the most from using a SSD and HDD together on one computer, you can refer to this article. Here we will teach you 5 tips.
In the earlier times, hard disk drive (HDD) was always the first and main choice when it comes to data storage. Yet with data storage technology developing, more and more kinds of storage media appear, such as USB flash drive, solid state drive (SSD) and hybrid hard drive, etc.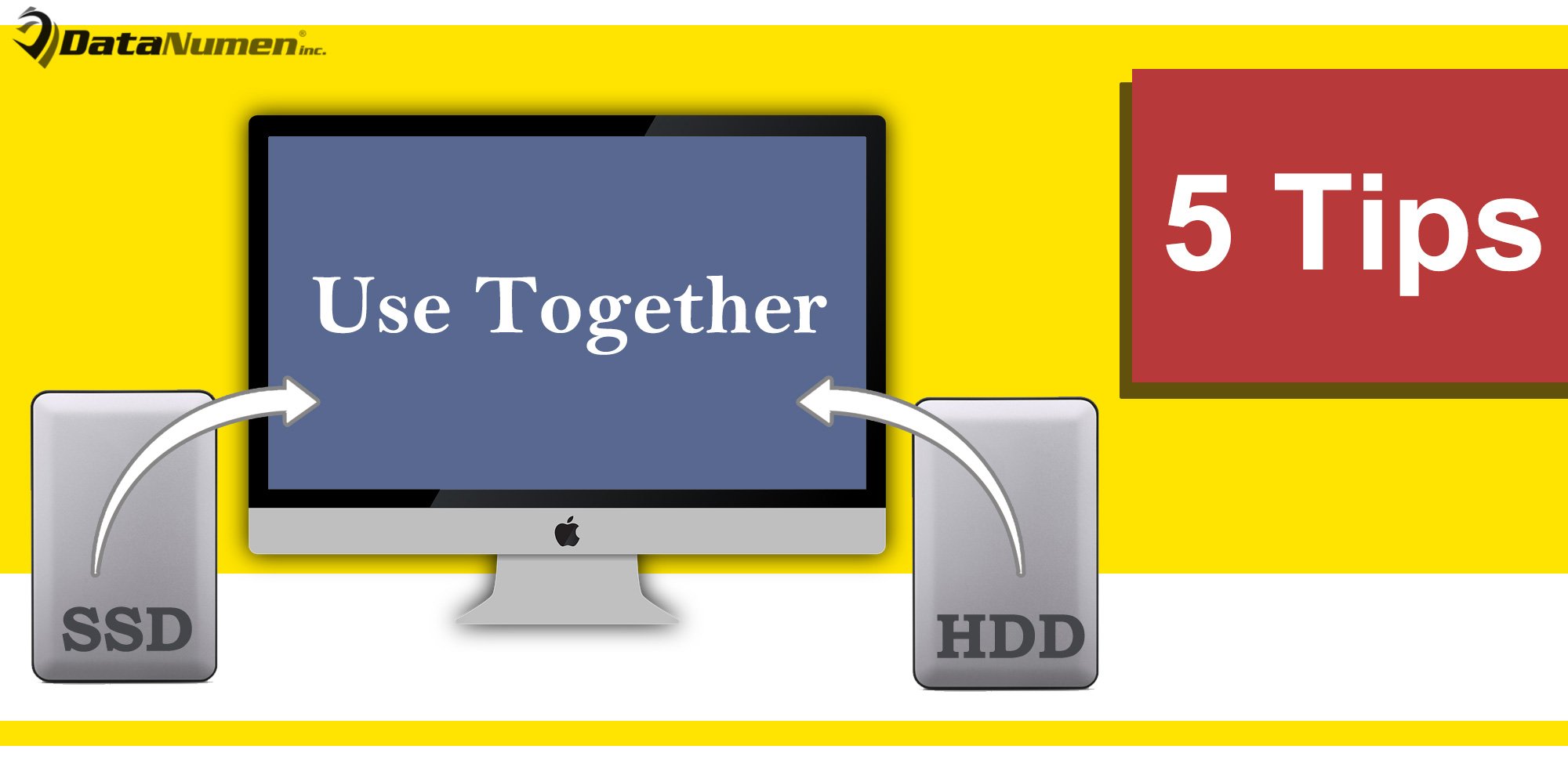 Thanks to fast speed of SSD, some users prefer it than HDD. However, since SSD with large storage capacity is more expensive than a HDD with same space, many users can only afford a SSD with small storage. In this scenario, many choose to use a SSD and HDD together on the same computer. In order to help users benefit from such a case, here we will introduce 5 effective tricks.
1. Install System & Apps on SSD
First of all, SSD earns a lot of kudos indeed due to its speed. More specifically, it is much faster when reading data from a SSD than a traditional HDD. Therefore, you had better place the things that you often need to read on the SSD. In addition, it is suggested to install you system and frequently-used applications on the SSD, so that your computer is capable of working much faster.
2. Enable TRIM Feature
Moreover, the main reason why a SSD can work more quickly than a HDD is TRIM feature. When a file is deleted, the TRIM function will command the drive to clean the file thoroughly from the sectors which are no longer needed. By this means, it is faster for new data to be written into the drive. Therefore, to get the most from SSD, you should enable TRIM feature on your PC.
3. Store Data Files on HDD
Every coin has two sides, as a saying goes. The same holds true for SSD. You can't fill up the SSD. A SSD with no free space will not be able to work as fast as before. It's because SSD without enough free space will suffer repetitive writing, thereby damaging the blocks in use. Therefore, you are better off storing the data files on HDD, such as movies, music and other large files.
4. Defrag HDD Only
On a hard disk drive (HDD), data is fragmented and stored in multiple locations. So, when reading/writing data on HDD, it will take a lot of time to locate the file. So as to accelerate a HDD, you can defrag the drive. Defragging a HDD is able to speed up the drive and improve its performance in great degree. However, you should never defrag the SSD. SSD works differently from HDD. Defragging will not improve SSD's performance. It will accelerate the degradation of SSD.
5. Don't Backup to Internal Drive
Last but not least, no matter how many drives or what kinds of drives you use on your PC, you need make regular data backups for them. Backups will play a vital role in data recovery, like PST recovery from backed up PST files. In this aspect, what you need especially note is not to back up data in internal drive. Otherwise, if an onsite disaster occurs, both the original data and backups will be destroyed in the meantime.
Author Introduction:
Shirley Zhang is a data recovery expert in DataNumen, Inc., which is the world leader in data recovery technologies, including fix sql and outlook repair software products. For more information visit www.datanumen.com