Read through to learn how to recover your archive files and folders easily and quickly. Do you know that it is possible to recover damaged Zip files like a breeze?
Archives are files containing one or multiple data files. Most commonly used archives include Zip, RAR, Unix Tar, CAB archives, among others. They come in handy when copying and sending multiple files because they provide easier storage and portability. Archives also compress files, thereby enabling them to take less space. That's why they are often referred to as compressed folders.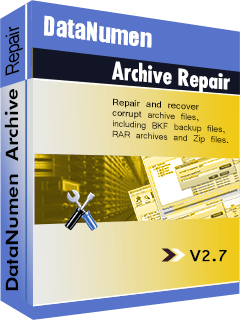 How to Archive Files in a Zip File
If planning to send multiple large files through email, you should consider archiving them into one. This process is simpler and faster. In most cases, you don't have to download other apps to archive files. Zip is available in most Windows versions, including Windows 10.
Open File Explorer
Select your files
Right click and select the share button
Select the zip button (This automatically creates an archive that contains all your selected documents.)
Rename the zip file and press enter
How to Repair Damaged Archive Files
Whenever you are having difficulties extracting your files from a ZIP/RAR file, it could be a sign they are corrupted. If this is the case, no need to panic as you can still retrieve your lost or damaged files successfully. Below is a guide on how to go about it.
Use WinRAR
WinRAR naturally repairs corrupted archive files thanks to its built-in repair feature. Follow these simple steps:
Open WinRAR
Locate your corrupted Zip file
Select it then check the toolbar and click Repair
Another method would be to right click on the corrupted file and select open with WinRAR. Then choose Repair Archive from the Tools at the toolbar. From the pop-up window, select a folder where you would like to store the file once it's repaired and click OK. Once the repair process is complete, close all windows, then open your destination folder. Most probably, it will have the words, 'rebuilt.filename.zip,' or 'rebuilt.filename.rar,' depending on the nature of the file.
Use File Repair Tools
If the error messages keep popping up and you are unable to open the Zip/RAR files, consider using third party tools. Most of these repair tools are available online and will help you extract them easily. To recover your broken files from your storage devices, DataNumen Archive Repair is highly recommended. It works on different types of archive files.
Upload Your Damaged Files Online
Other than downloading software, you can instead upload your files to an online site and repair them from there. Look for online repair websites designed to repair damaged RAR files. Once complete, you can download your repaired files. If unsatisfied with the other ways, you can give it a shot.