DataNumen Outlook Repair is the most effective way to fix corrupt Outlook PST files: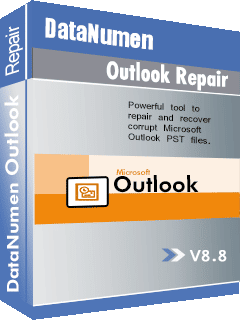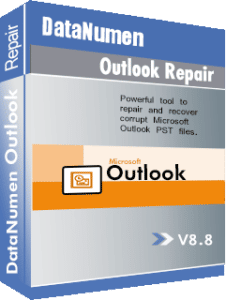 Outlook PST files are susceptible to getting corrupted. Are there any ways to prevent this? The answer is YES! Below I list 9 most important ways to prevent your PST file from corruption or damage:
Do NOT bloat your PST file. Although Outlook 2003/2007 now supports PST files as large as 20GB. And Outlook 2010 supports 50GB, it is still highly recommended that your PST file should not larger than 10GB, because:

Most operations with large PST file are very slow
Large files more likely become corrupt.
Although some minor corruptions can be fixed by Outlook or scanpst, if the PST file is large, then the fix process will still be time-consuming.
Outlook 2003-2010 now supports to open several PST files together in the left panel. Therefore, it is highly recommended to move your emails into several different PST files with the Outlook rules, to reduce the size of each PST file.
Do NOT let your old-format PST file approach 2GB. Microsoft

Outlook 2002 and prior versions restrict the Personal Folders (PST) file size to a maximum of 2GB.

 Whenever the PST file size is close to 2GB, you will encounter variable problems and the PST file is prone to corruption. Therefore, always make sure your old-format PST file is less than 1.5GB is a good practice.
Do NOT operate on large volume of emails. Microsoft Outlook will dead-lock if you operate a large number of emails in one time. And after dead-lock, you will have to shut-down Outlook abnormally which will very likely cause PST file corruption. A experiential limit is 10,000 emails. Therefore, when trying to select, move, copy or delete more than 10,000 emails, do not operate them in one batch. Instead, operate at most 1,000 emails at a time, repeat the operation until all the emails are processed.
Do NOT store your PST file on a network drive or server. PST file is designed to store on local computers. Do NOT store it on a remote drive or server since the network environment cannot support dense access of the PST file and will cause the PST file corruption frequently. Also do NOT share the PST file on the network and do NOT let multiple users to access the same copy of the PST file via network simultaneously, which is prone to file corruption.
Do NOT shut down Outlook when it is still in running. If you shut down Outlook abnormally when it is still running, then the PST file being accessed by Outlook at that time will get corrupted easily. Therefore, you should NEVER shut down Outlook abnormally in task manager. Sometimes when you close Outlook, it will still running in background, to process some tasks, such as send/receive emails. In such a case, occasionally, you may see a small Outlook icon in the system tray. However, the best way to determine if Outlook is still running is to start "Task Manager" and check if "OUTLOOK.EXE" is in the "Processes" list(Sort the list to help you locate it more easily.). Sometimes you will find Outlook stay in memory for ever. This is normally because Outlook is trying to send/receive emails via network and your network does not work properly, so Outlook has to wait endlessly or after a time-out occurs. In such a case, if you want to expedite the close of Outlook, then you can disable the network connection used by Outlook manually. After that, the Outlook connection will soon time-out and it will abort the background tasks and exit soon. For some other cases, if the Outlook or Outlook tray stay endlessly, you may try to Restart Outlook, wait for several minutes, and then exit, such a procedure may help Outlook to exit the system completely.
Always make sure Outlook has exited before shutting down/power down your computer. Just like 5, if you shut down or power down your computer without quitting Outlook, your PST file will very likely get corrupted. So, although it is a little inconvenient, always make sure your Outlook has exited before close your computer system. Or you can make a small app to check this for you automatically.
Be careful with your AntiVirus program. If your PST file is large and contains a lot of emails, and your AntiVirus program will protect it. Then most of the operations with the emails in your PST file will be affected by your AntiVirus program as well. If the program is slow, then the operations will also be slowed down. It is reported that some AntiVirus

applications could potentially

damage the PST file.

In particular,

Microsoft OneCare may even remove PST files.
Be careful with the Outlook Add-Ins.

Incorrectly designed or malfunctioning Outlook Add-Ins may contribute to PST file corruption. As a result, if you experience frequent corruption of your PST files, it might be necessary to disable the Add-Ins.

Backup your PST files on a weekly basis. Backup is the best way to prevent data loss. Always backup your PST files periodically so that whenever your PST file is corrupt and cannot be recovered, you can restore the latest backup.
If your PST files are corrupt, it is still possible to repair and fix it, with the following tools:
DataNumen Outlook Repair. DataNumen Outlook Repair is the best Outlook repair tool in the industry. It can recover very badly damaged PST file. As long as there is any Outlook data exist in your corrupt PST file, then DataNumen Outlook Repair can recover them out and save into a new fixed PST file.

scanpst.exe. Also called Inbox Repair Tool. This is a free tool installed with your Outlook. It can fix some minor errors and corruptions in your PST files. More detailed information can be found at here and Microsoft site.