A corrupted Excel file represents a significant loss of productivity and could lead to the loss of crucial data. In order to prevent this, it is important to act quickly to repair the files and recover the data they contain.
As many people and businesses use Microsoft Excel to create spreadsheets in which large amounts of data and complex calculations are done, there are few things more dismaying than getting an error message when you try to access an Excel file.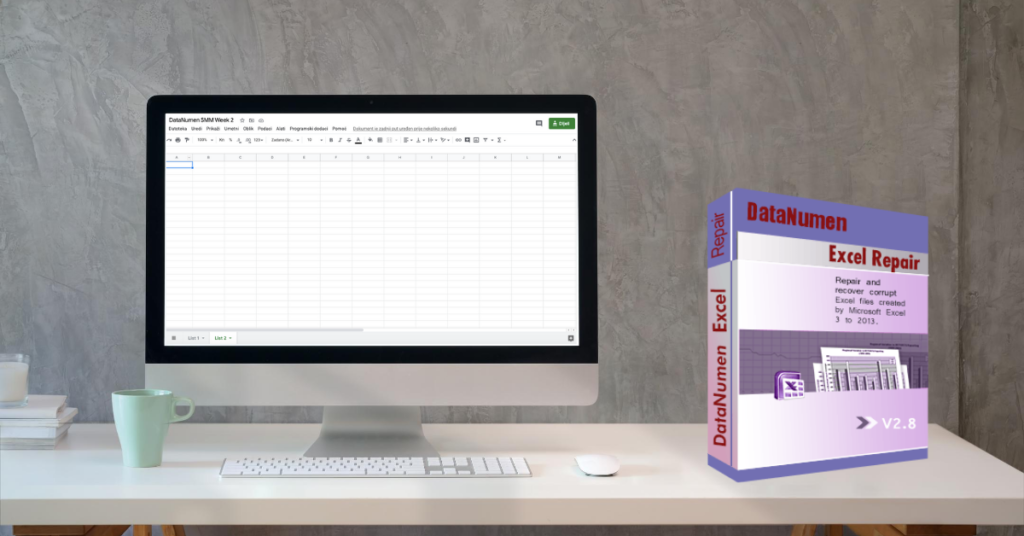 A corrupted Excel file represents a big loss of time and effort as well as crucial data that you might be hard pressed to recreate or find elsewhere.
Why do Excel files get corrupted?
Excel files can get corrupted if they were not saved properly, this could be because you did not shut down the program properly or if it shut down abruptly because of a power failure, hardware failure, or because of a virus or malware attack.
There is also the possibility that, due to a defect in your Excel or Microsoft Office software, your spreadsheet did not save correctly or, because of bad or damaged sectors on your hard drive or storage device your file cannot be detected or read properly.
What to do if you cannot open your corrupt Excel file?
Open the Excel Program and click on "Open" to locate the file.
When you find your corrupted file in the document library, select it BUT instead of going ahead and clicking "Open" again, you should go to the drop down menu. The drop down menu can be found beside the "Open" option, it's a little button to the right with an arrow pointing downward.
From there, click on the little arrow button to open the drop down menu. You should see a list of different options including an option that states "Open and Repair". Choose that option, and a dialogue window will appear asking if you want to "Repair", "Extract Data", or "Cancel".
Choose "Repair" and Excel will repair the file and if they are successful you should see your spreadsheet open before you.
If "Repair" doesn't work, you should repeat the process again but, instead of choosing "Repair", choose to "Extract" data.
Don't forget, if either of these two options works, you need to save your data in a new file. When the repaired file opens, save the data right away under a new file name that is different from the original corrupted file. In the future, use this new file name to access the spreadsheet.
Do I need to use a data recovery program?
Even if Microsoft Office and Excel have repair programs that can help you recover the data from a corrupted spreadsheet, they are not fool-proof. Sometimes these repair programs will only be able to partially retrieve your data and might only be able to retrieve data from the last time you saved it. In most cases, it's better to have a data recovery program installed on your computer. You can install a data recovery program specifically designed to recover Excel files, like DataNumen Excel Repair, or you can get one that works with all Microsoft Office applications, like DataNumen Office Repair.