Many people don't know how to recover their corrupted PDF files. This article lists different ways to repair PDF files. Read to learn more about those steps.
It is common for computers to crash. The PDF editor may also crash, preventing you from opening your file, or possibly you deleted it unintentionally. Whatever the scenario, the bottom line is, your PDF files may become inaccessible. You shouldn't panic because there are numerous ways to get them back. Here are some solutions to help you recover your lost PDF files.
How to Recover your lost PDF file with software
With DataNumen PDF Repair, you can restore any Acrobat PDF file on your computer. Whatever the scenario, this tool is capable of effectively retrieving your files by minimizing the loss in file corruption. You don't have to be a tech guru to use such PDF recovery software. They are usually user-friendly and the process of installation and use is straightforward.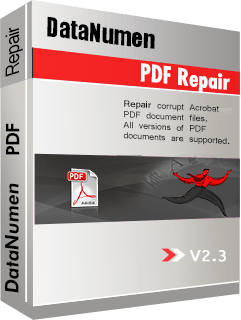 How to Recover PDF Files from the Recycle Bin
Anything that gets deleted ends up in the recycle bin. In case of accidental deletion of a PDF file, open the recycle bin. Check all its contents and search for your file. Once you locate it, right-click and select Restore. This process works for both Mac and Windows.
How to Recover Unsaved PDF Files from Word
One good thing about PDF files is that they are compatible. It is therefore possible to save Word documents in PDF format and still render them readable. To retrieve an unsaved document, open the File tab and click Save. From the options listed, search for AutoRecover file location. Open a new folder and take it to the AutoSave folder in Word. The AutoRecover folder contains autosave files that you can copy to your new folder. Open it to retrieve your PDF files.
Always ensure that you've configured your Word settings to automatically save files. This will help you in case the system crashes.
How to Recover PDF Files after a Crash
Occasionally, a computer may crash while you are preparing files on Adobe. The good news is that it's possible to recover them. Open a folder then go to Computer. Double-click your Local Disk C. Then select Users and click your folder. Select "AppData>Local>Adobe>Acrobat>0" Check out the Cache folder for your autosaved PDF file. This procedure can only work if the hidden folder is enabled.
How to Protect PDF Files
Other than knowing how to retrieve your files, it's important to take the necessary steps to prevent any data deletion.
Use cloud storage or external storage to regularly backup your PDF files
Be careful when removing flash drives or hard drives
Run disk error checks to help detect any unusual activity
Update your anti-virus to prevent any harmful software from corrupting your files or computer
Run Defragmentation
The above-mentioned steps are easy to follow and will ensure you get your PDF files in no time. Ensure that you've set your settings right to make the retrieval process successful. No more permanent loss of PDF files!