In this article, you will learn how you can easily spot a data loss related issue on your MS Excel files, and find helpful tips for recovering your corrupt MS Excel files.
Statistics show that MS Excel is the most popular spreadsheet with more than 750 million users. If you are like any other user, you prefer MS Excel to other spreadsheets because of its flexibility, computational power, affordability, and ease of use. These features allow businesses to develop applications that automate data analysis and presentations.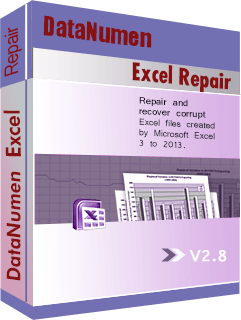 Unfortunately, spreadsheets are not immune to corruption. Like any other computer file, they get damaged from time to time. This can render these files unreadable thus making it impossible to access the critical data in them. It's also possible for a workbook not to function as intended. Usually, you'll get an error message or the file remains unresponsive. These scenarios can be inconveniencing and may lead to loss of man-hours in offices.
What Corrupts MS Excel Files?
There are several reasons why MS excel files are corrupted. These include attack by malware, damage to the storage drive, and malfunctioning of the computer operating system. An abrupt close of the file whether intentionally or because of power/device failure can cause malfunctioning of an excel file.
Users can also corrupt the spreadsheets by using them inappropriately. For instance, if a user clicks the save button when using an excel template for calculations, the formulas in the spreadsheet may not work properly in subsequent computations.
How Do You Recover Corrupt MS Excel Files?
When MS Excel files are corrupt, some common error messages you might get include:
'The file is corrupt and cannot be opened'
'Unable to read file'
'Unable to save excel file 2007'
'Excel cannot open the '(filename)'.xlsx'
You can opt to use excel's inbuilt repair and recovery tool to correct these errors. However, this method does not always work. Other manual interventions that you can use to salvage your data from a corrupt workbook include data extraction, opening the file using other software such as third-party desktop tools or cloud-based software, as well as moving the file to open it on a different computer.
But the above methods only work for files with minor corruptions. For severe corruptions or damages, they will not work. Moreover, fixing the errors may require an in-depth knowledge of MS Excel file and function that the average user may find difficult to master. This is where automatic excel recovery and repair tools such as DataNumen Excel Repair come in.
These tools are designed to make the recovery of excel simple and hassle-free. By following simple steps, anyone with basic knowledge of MS excel can access and salvage their files with ease.
How to Choose a Suitable MS Excel Recovery Tool
When choosing a recovery tool for your MS Excel spreadsheets, consider software that's compatible with your current computer operating systems. You are actually safer with a tool that works on both old and modern operating systems. It should also support all formats of MS excel files such as xls, xlw, and xlsx. Check the corresponding software versions too. These range from excel 3 to 2019 and the cloud-based version for Office 365. When it comes to functions, the tool should give you the options to repair and recover corrupt files, specific cell data, and formulas. It should also allow you to recover data from corrupted storage media such as hard drives, CDROMs, and floppy disks.