This article provides you with infallible insights on how to diagnose Outlook problems and increase your chances of resolving them.
When you face various Outlook problems and are unable to access your mailbox data, the success or failure to resolve the issue will depend on your ability to diagnose the root cause of an issue. 
Common problems associated with Outlook
The problems associated with Outlook include sluggish performance, sudden crashes, inability to send/receive emails, and total inaccessibility. These issues can prevent you from processing your email communication and consequently affect your business negatively.
What causes these problems and how to diagnose them?
1. Outlook Plugins
Commonly known as Add-Ins, these are third-party applications you can install on Outlook to enhance your efficiency in hand specific functions. While they are meant for good, having too many of them could cause the email application to freeze or become extremely slow.
Diagnosing problems associated with Outlook plugins
To find out whether Add-Ins are affecting the performance of your Outlook software, navigate to the File Options and select the 'Add-Ins' option. Hit the 'Go' key and deselect all plugins in the next window, the window that appears. This will disable all Outlook plugins. Now close and restart the email client software. If the problem no longer exists, it was caused by one or more Add-Ins.
PST files get damaged due to several reasons including malware attacks, improper shutting down of Outlook while it's still in use, and exceeding the file size limit. You may still manage to access your mailbox if only minor corruption occurs. However, if your PST files suffer extensive damage, you will be unable to access them.
Diagnosing problems associated with corrupt PST file
If you cannot access your PST file on your computer, you can try to access it on a different machine that you are sure it's working properly. Copy the file to a removable disk and try to open it. If you can access the file, then your mailbox data is ok. Otherwise, the PST file is corrupt.
3. Outlook profile is incorrectly set up
If your Outlook profile is not set up correctly, then you will not be able to access your mailbox data. To rule out the possibility of an incorrect Outlook profile set up, create a new profile, and set it to open your PST file. If the file is not damaged, you will access your mailbox data. However, if the file is corrupt, you will not be able to open it even with the new profile. You can also use this approach to rule out cases where Outlook is not properly installed, in addition to reinstalling a fresh copy of Microsoft Office suite to your machine.
A straightforward way to resolve stubborn Outlook problems
If you face any of the above problems and are unable to fix using Microsoft's SCANPST tool for Outlook, the try DataNumen Outlook Repair tool. This software stands out as the best repair and recovery application for Outlook in the market. When compared to over 10 top products in its class, this comes out as the best with an average recovery rate of 95.70%.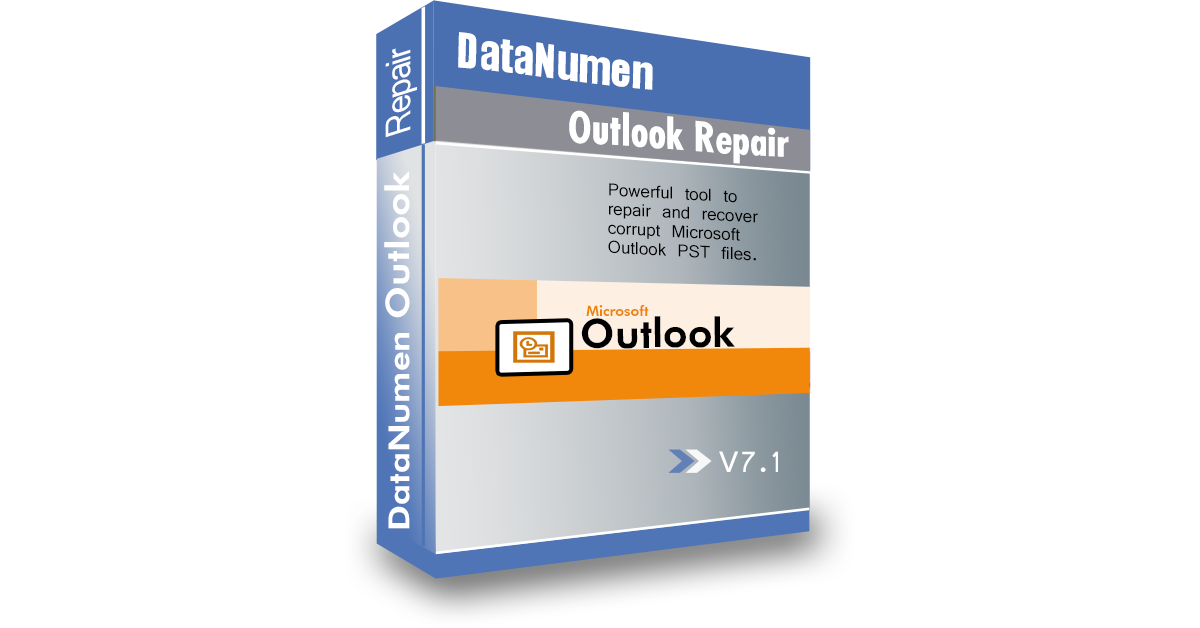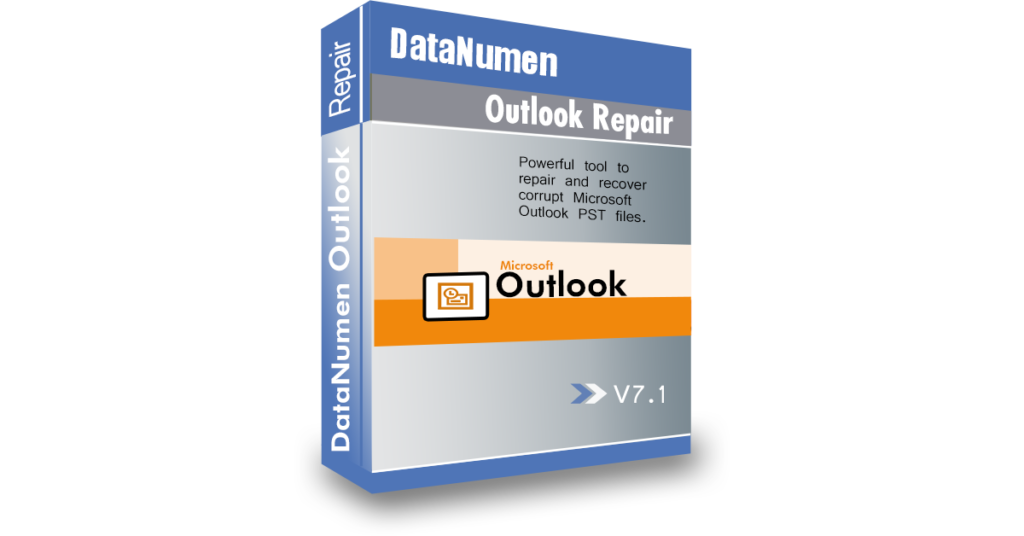 It is designed to enable you to recover PST files with complex corruption issues. In case part or entire mailbox data is deleted, this software is optimized to salvage your files. To use it install it on your personal computer and set the input file as well as the output details.
Remember to customize the details of the output files under the options tab. These options include splitting large files as well as recovering deleted items. Once you select the desired output parameters, start the recovery process. When your data is fixed, you will be notified through a pop-up message. Now you can launch Outlook and access the recovered files.