In what seems to be an acknowledgement that no operating system can prevent a computer from crashing, Windows 10 offers built-in ways to create backups. To prevent permanent data loss, here are three ways that you can easily create backups on Windows 10.
Windows 10 might be the most updated operating system available right now and has a lot of fixes and improvements that make it more reliable than previous systems. But a computer with Windows 10 isn't immune from hard drive crashes or software failure.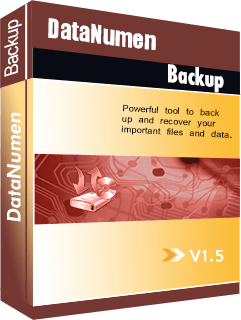 Since you cannot prevent your Windows 10 from crashing, one of the best ways to ensure that you are protected from catastrophic data loss it to regularly back it up.
In this post we are going to show your three ways that you can easily backup your important files in Windows 10 to prevent permanent data loss.
1. Using Recovery Disk
Windows 10 has a program called Recovery Disk that can back up your system files. Here is how you can use it.
You will need to store the backups on an external storage device like a USB or burn it on a DVD. Either plug in an empty USB or DVD in the drive.
Open the "Start" menu.
Find the Recovery Drive app.
You will then be asked if you want to "Create a recovery drive". Click "Next" to continue.
The program will scan your PC for available recovery drives. It should find either the USB or DVD that we told you to put in at the start.
Select the drive. Note that you need to plug in something that can hold at least 16GB or it won't work. Also, the process will delete anything else on the drive so make sure there is nothing important in it.
Click "Next", then click "Create". The backup creation process will begin. This might be long, from about 15 to 30 minutes.
When you see the message "The recovery drive is ready", click "Finish".
2. Using File History
The disadvantage of Recovery Disk is it makes a backup of the system files but not your personal files. For that, you need to use the File History tool.
File History, when enabled saves multiple versions of a file at different times. This is an especially useful if you are looking at files that change often, like Word documents, Access databases, or Excel spreadsheets.
Go to the "Start" menu and find "Settings", it's the button on the bottom left-hand corner that looks like a gear.
Go to "Update & Security"
Select the option "Backup", select "Add a drive". Choose where you want the File History backups to be stores.
Click on "More Options" and click "Add a folder".
Click on the folder that contains the files you want backed up. Click "Choose this folder".
File History will automatically backup the files on that folder.
3. By installing backup and recovery software
You can install a good backup tool, like DataNumen Backup to create and save multiple backup copies of important files and data. It's also a good idea to have data recovery software, like DataNumen Office repair that can restore and repair files created using Microsoft Office Applications.