Occasionally while trying to send or even receive emails, especially when using an IMAP account, you may encounter the Outlook Error 0x800CCC0E. In this detailed article, we offer you 9 useful and effective ways to rectify the issue.
The MS Outlook application remains the cornerstone of business communication for millions of businesses even today. Realizing the immense popularity of its email client, Microsoft continues to add more features to it. From rolling out improvements in its shared calendars to adding voice support for its iOS versions, the Redmond-based software giant is doing everything to keep Outlook as the preferred choice for businesses. However, this spectacular application is hardly free from teething issues that can show up from time to time. One such issue is the Outlook Error 0x800CCC0E which can come out of the blue for users using IMAP accounts. To resolve the issue in quick time, try out the 9 useful ways listed below.
#1. Conflict with Antivirus Application
At times the Antivirus application you may using may come in conflict with the Outlook application. Especially if you have enabled the Email scan feature present in many such applications. To isolate this issue consider disabling the Antivirus application.
#2. Check your Firewall Settings
If you are running a Firewall to protect your system, you may find that at times it too can botch up the normal functioning of the Outlook application. You can either try disabling the Firewall application or enter the Outlook application in the list of allowed apps.  
#3. Check your Internet Connection
A patchy internet connection or intermittent connection issues can cause this error to show up while you are attempting to connect to an IMAP account. Recheck your internet connection and if possible try using an alternate connection to isolate the issue.
In some cases, we may inadvertently turn on the Outlook feature to Work offline. If that is the case, check the Work Offline preferences and correct the settings.
#4. Possible Issue with Port Numbers
In some cases, incorrect port numbers can cause this issue to flare up. This is especially true for IMAP accounts managed by businesses that may use custom settings. Do check with your internet service provider for the correct port numbers that are needed to access your mail account from a desktop-based mail client.
#5. Mails Stuck in Outbox
Occasionally some mails tend to get stuck in the Outlook Outbox. Such incidents are more common in the older versions of MS Outlook. In such a scenario, you should turn on the Work Offline option in Outlook and then move these emails to a different folder.
#6. Disable Add-ins like Third Party Spam filters
In some cases, Add-ins from third party providers, especially spam filters can cause this issue to surface. Make sure you disable all third-party tools in Outlook to isolate this possible cause.
#7. Consider the Possibility of a Corrupt PST File
In a significant number of cases, it has been found that a corrupted PST file can lead to inane errors being thrown up in the Outlook application. In case you suspect that the PST data file has got messed up, run a sophisticated recovery application like DataNumen Outlook Repair to restore the content of the PST file. Once the recovery is complete open the new PST data file in MS Outlook and try to send or receive emails.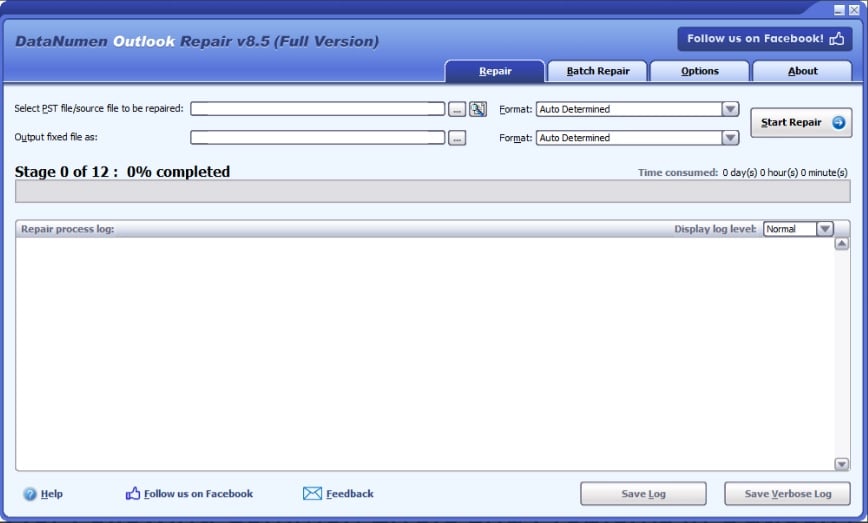 #8. Deal with a Corrupt Outlook Profile
If your Outlook profile has got messed up, it can cause the Outlook Error 0x800CCC0E to show up. In such a scenario it is advisable to create a fresh profile by following the steps given below
In the Windows Search Box type in Control Panel
Open the Control Panel App
In the Search box present in the top right section of the Control Panel screen, type in Mail
When the Mail option shows up, click on it
In the Mail Setup – Outlook screen click on Show Profiles
Next click on Add to create a new profile
Add your current Mail account to the new profile and follow the onscreen instructions to complete the process.
Next again open up the Show Profiles option and choose the new profile and set it as default by choosing the Always use this Profile option.
 #9. Run System Restore to Bring Back the System to a Previous Date
While any of the steps that we have listed above might resolve the Outlook Error 0x800CCC0E issue you are experiencing, in some cases, there may be a rare chance that the issue continues to persist. In such an event, consider running the System Restore feature in Windows to bring back the system to a previous date when the Outlook application was working in perfect shape.