Even with the rise of easy and effective data recovery programs, it is still important to create regular backups of your files. Data recovery software is only really effective for logical hard drive failures and having a backup is still the best way to save most of your data.
There are many reasons why computers fail or crash, they could get accidently damaged or lost, infected by a virus or malware, or suffer a mechanical failure.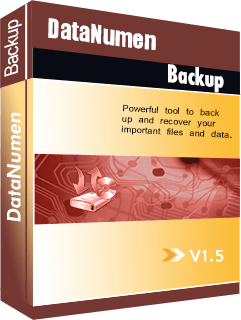 Because of the threat of data loss, many companies are now looking into having data recovery software installed. They are also contemplating the importance of having regular backups made.
Backups are important as they will ensure that much of your data is safe, in case of irreparable damage to your computer. You can open and install you backup file on another location, allowing you to retrieve your data and save it again safely.
In order to properly use backups to ensure that any data loss you suffer will only be temporary, it's important to remember the following about backups.
1. You need to regularly create backups.
The point of having a back up is to ensure that you have a copy of your latest files so that you can access them again even if your hard drive is inaccessible.
As you can never quite be sure when your hard drive might crash or your files might be corrupted or lost, it's best to err on the side of caution and always have up to date backups made.
You should at least backup your data once a week and you should probably consider automating it. Most backup programs allow you to create a schedule for when they will back up your data. Choose a time when you are not using your computer, like every Friday evening or Saturday afternoon.
A good backup program to have, that can create regular backups for you and allow you to restore your files and data at a new location is DataNumen Backup.
2. You should have more than one copy of your backup files
Unfortunately, backup up files can be corrupted. While you can try repairing them using a tool like DataNumen BKF Repair, it's still a good idea to have more than one copy of your latest backup file.
There are three common storage methods for backups, on an external drive, on an internet service, or on a Cloud storage service. You should have at least two different copies of your backups in these storage spaces.
3. Even if you have a data recovery program installed, you still need to backup
Data recovery programs, like DataNumen Office Repair, work well if you've suffered a logical hard drive failure, however, if you computer has crashed due to a physical hard drive failure you might not be able to run your data recovery software.
When a hard drive has been physically damaged, often times it will not boot up correctly and you will need to take it to a data recovery expert. However, if you have backup software installed and have been making regular backups of your data, you can save yourself the trip.
You can restore your own data using the backup on another computer, thus saving you time and money.