Microsoft's Office 365 suite is steadily increasing in popularity both at home and in office spaces. Older versions of Office have transformed modern offices by replacing paper documents with digital files and documents. This article highlights a few reasons why should consider using Office 365.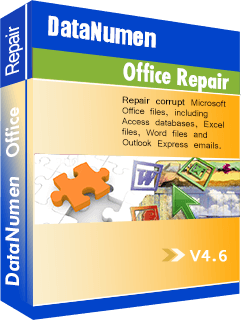 With Microsoft reporting over 1 billion users of the Office 365 suite, it is important to find out what makes Office special in comparison to other software offering similar services. Let's discuss some of the most prominent advantages of using Microsoft Office.
It is a universal software: For years now, Office has been available on multiple platforms including MacOS which is Microsoft Windows' long running rival. Windows in recent years unveiled Office online, meaning that you don't even need to have the Office software installed to use it. Additionally, Office mobile is also available on Android and iOS making it accessible on almost any smart device.
Used by many people around the world: According to Microsoft's statistics, The Office 365 suite alone has more than 1 billion users globally. For such a large number of people to put their trust in a product, it has to be good. Although its global domination in the office space is partly responsible for this figure, the flexibility of its constituent software to be used at school, hospitals and other settings has also helped.
Accessible anywhere: You don't have to travel with your laptop everywhere to access your Office 365 files. With its cloud storage services, you can access your account from any part of the world with your login details. This also saves your computer's local storage because you don't need to keep making backups.
Online support: Office 365 gives invaluable support to its users through its 24-hour online support center. If you encounter a problem or would like to improve your work's productivity in Office, you can contact support and get help.
Easy to use: Office applications can perform complex tasks if needed to, but they are also so easy to use that they can be used by anyone in any field to increase their productivity. A writer can use all the intuitive formatting and compositional tools in MS Word to write a book, while a job seeker can use the same software to draft a resume.
Flexibility: Microsoft Office has something for everyone. Complex database structures can be designed in Access, Spreadsheets can be made in Access, and you can use Outlook to manage your emails and Word to write memos and business letters. Basically, all office operations can literally be managed on Office.
Easy to backup and recover: Data loss in Office files is quite rare. This is because you can back up all your work to Office 365 cloud services. Even in instances when you accidentally delete or lose your backup, you can recover your office files using a third-party data recovery tool, such as DataNumen Office Repair.
Security: Cybercrime has in recent years become a global problem and a threat to data security.When you save your data in the Office 365 cloud, Microsoft constantly scans the data for malware and secures it from unauthorized access.
You now know why Microsoft Office is so popular. Now is the time for you to start using this great tool no matter what you do!