In today's dynamic business environment the demand for scalable computing solutions is growing at an exponential rate and cloud computing seems to be the preferred option for most businesses. A cloud based service can give you the opportunity to add more storage, more computing power and a host of other features as per your need without costing a fortune. With cloud computing emerging as a key business enabler, more and more businesses are shifting their data storage and backup services and even their core applications on to the cloud. Given the fact that you may need to store your important archive files on the cloud, we have listed below some quick tips to share zip files with a cloud service
Sharing Files Directly from the cloud
If you are using the latest version of a popular zip tool such as WinZip you would come across options that allow you to directly shared zip files from the cloud. In WinZip you can choose the Files from Cloud option to share the link of the zip archive.  Alternately you can login into your cloud account, copy the links of zip files stored in the cloud service and then share them via email or post the links to a social networking site.
Upload Zip files as Email Attachments
One of the easiest ways to share your zip files with a cloud application would involve attaching the zip files in an email and sharing the same with a cloud service. You can directly send the emails from your applications such as WinZip.
Uploading to a Cloud Service
To start with you can simply upload your archive files to a cloud service in the same manner in which you would upload any other file. Most cloud services including Google Drive extend support for the zip files and allow you to upload archive files without any restrictions.
What if the zip file you downloaded from the cloud service has got corrupted?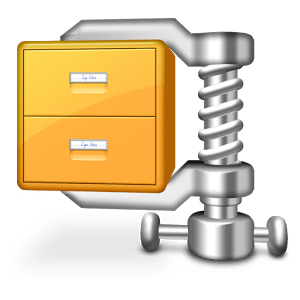 In some cases when you download a zip file from a cloud service, you may find out that the archive file has got corrupted. In such a situation you should get hold of an avant-garde zip repair tool that can seamlessly assist you in extracting the contents of the corrupted archive file. Amongst the several fix zip tools available today, DataNumen Zip Repair stands way above its competition owing to its stellar performance and sophisticated recovery engine. With the help of this versatile utility you can quickly recover the content of nearly any compromised zip file without breaking a sweat. Last but not the least, this application allows you to extract large zip files too; so in case you have a corrupted backup zip file which you downloaded from the cloud, you can soon hope to get your data back.
Author Introduction:
Alan Chen is President & Chairman of DataNumen, Inc., which is the world leader in data recovery technologies, including zip repair and rar repair software products. For more information visit www.datanumen.com .