Though Microsoft Office and its programs are great ways to create and store data, the files that contain this data can be damaged. Luckily, there are build-in tools in Microsoft Office that allow you to locate and repair damaged files created using their application.
Microsoft Office offers a variety of programs that make work easier. You can create reports on Microsoft Word or enter important data in a spreadsheet with Microsoft Excel. You can create and share data with Microsoft Access or by creating a great Microsoft PowerPoint presentation.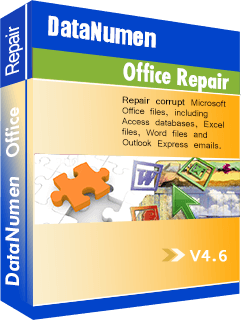 What you can do is almost endless. That's why, when a Microsoft Office file is damaged it can be a huge setback for an organization, representing time and productivity lost.
How are Microsoft Office Files damaged?
Sudden power interruptions or shutdowns due to hardware or software problems
If you accidently saved a file under the same name as an existing file
If you installed an update or file extension that's corrupted
If there was a network interruption while you were downloading the file
If there is a virus or malware.
How to repair Microsoft Office files?
There are a few methods, that use in-built applications that can retrieve or repair office documents. Here are two things you should try.
1. Repair the files using the Open and Repair Utility.
Open the program where the Office document was created. For example, Word if it's a .doc/docx file or PowerPoint is it's a .ppt/.pptx file.
Go to the File menu. Click "Open"
You should see a dialog box that says "Open File"
Choose the file you are trying to repair by clicking on it.
At the bottom-right corner, you should find the "Open" button. Next to that you will see a button with a little arrow pointing downwards. Click on the arrow to open the drop-down menu
Look for "Open and Repair", then click on it.
2. Repair the file from MS Office installation
Sometimes, the issue is a problem with MS Office's system and registry files. You will need to repair the MS Office installation by taking the following steps.
Go to your computer's "Control Panel"
Choose the option "Uninstall a program"
Find the Microsoft Office program on the list and select it.
Click "Change", a new dialog box will open.
Click "Repair". You will be asked if you want to "Continue", click yes.
3. Remove any add-ins that were installed
If everything was fine till you installed a new add-in, the add-in might be the problem. Try removing it first by taking the following steps.
Launch the Office program used to create the faulty file in safe mode to disable the add-ins.
Open the file and check the data. If it's now fine, it is an add-in that caused the problem.
Start enabling the add-ins one by one. If, when you enable an add-in the file acts up again, it's that add-in that's the problem.
When you've suddenly lost data in a file it is important to act quickly to restore it. A quicker and more reliable option to the ones provided by Microsoft might be to install a data recovery and repair program. A good one to install is DataNumen Office Repair; it allows you to recover data from files made by all the Office applications.