With Google Ad Editor, you can easily do so. See this article for more detailed information.
However, in web interface, it is not so easy. Please follow the steps below:
In "All Campaigns" level, click "Audiences" in the left panel.

In the right part, in "Demographics" section, select the wanted demographics, such as "Age", then click "Show Table" in the bottom.
Then, in the top-right corner of the table, click "More …" and then select "View Exclusions":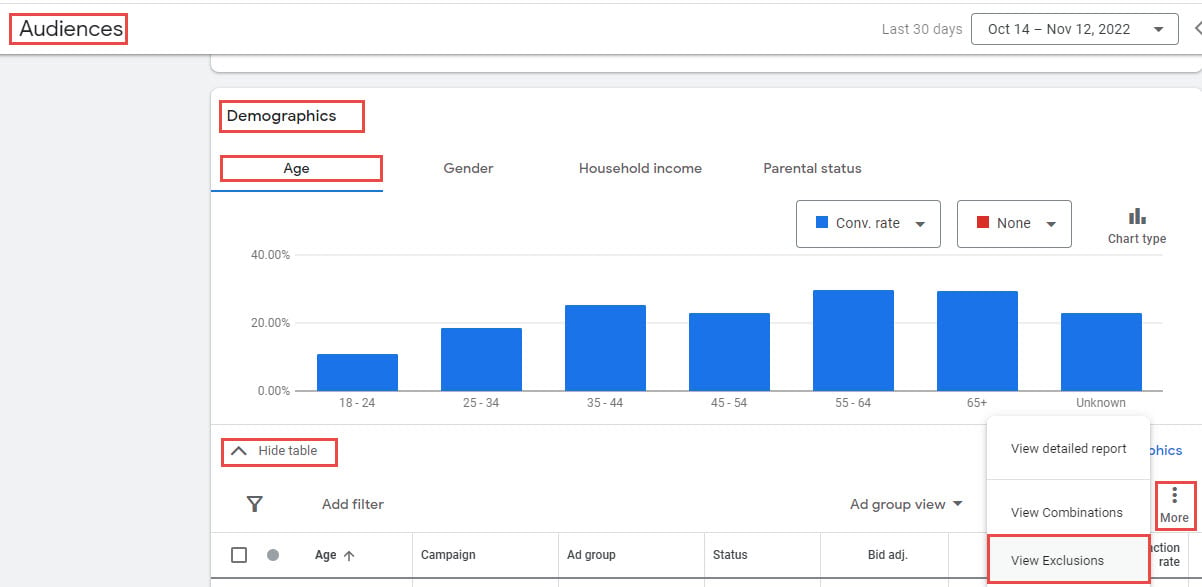 4. Then you will be able to edit the age exclusions at the campaign level:

5. If you want to edit the exclusions at the ad group level, then simply click "Edit Demographics" button in the right-bottom corner of the "Demographics" section: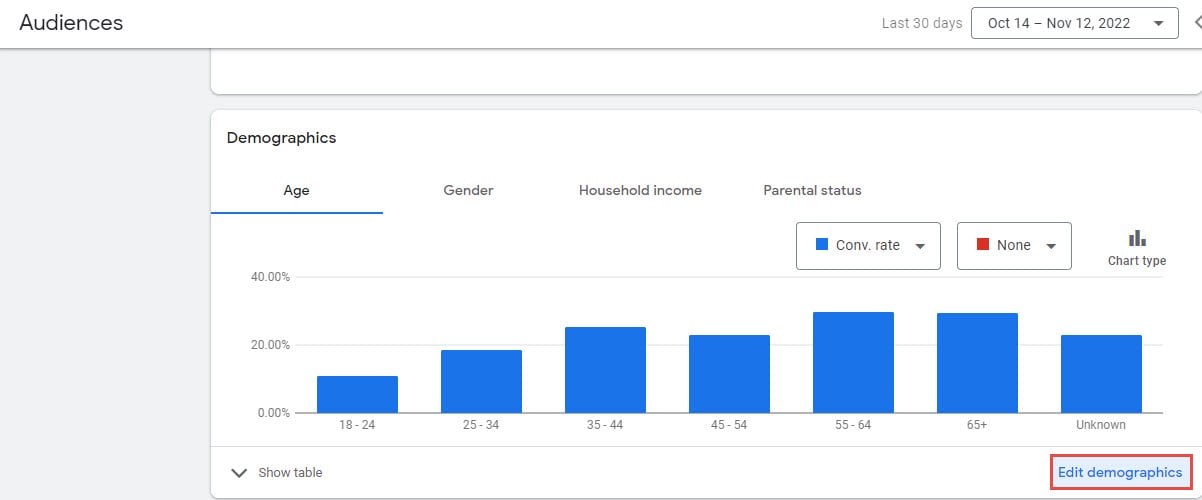 6. That's all!