Sponsored by DataNumen – Best File Recovery Software in the World.
Usage: Describe in detail what you want to draw in the text box below, then click the "Send" button. You can also refer to some image collections created by AI.
Note: The more detailed, specific, and clear the description is, the better. If the description is too brief and abstract, it will leave the robot in the dark.
Example 1: A detailed description: painting a Chinese landscape painting, spring, the willows are new and green, it is raining, a small winding river, the river is not wide, on both sides are the traditional buildings of the water town of Jiangnan, HD
Results graph: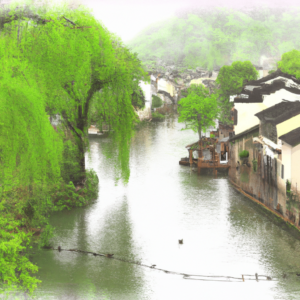 Example 2: A brief description: painting a picture of Jiangnan in the smoky rain.
Results graph: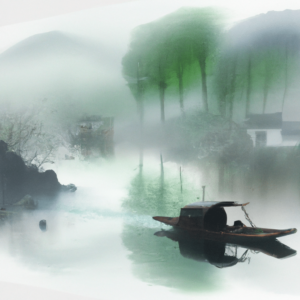 FAQ:
Q: Can I use the images generated by the chatbot on your website for free?
A: Yes, you can use it for free. At the bottom of the image, you need to indicate "generated by DataNumen" and put the following backlink to our web page:
https://www.datanumen.com/blogs/free-ai-image-generator/

Note: Each message or image you see is paid by DataNumen to OpenAI, from several cents to several dimes. So please use our service appropriately and put credit to us.
Q: Why do you offer a free service? Will there be a fee in the future?
A: We want everyone to benefit from the latest AI technology, so the service is free forever. DataNumen will cover all the costs.
Q: Before, I could generate three pictures at a time, but now why is there only one?
A: Because each image is generated by DataNumen after paying to OpenAI, and many people now use images without attribution, we have reduced the number of images generated to one at a time to avoid misuse of resources.
Q: Why should I use AI to generate images? Aren't there many ready-made images on the Internet?
A: Most of the images on the Internet are copyrighted and cannot be used for any purpose. The price of images generated with AI is much lower than that on the image stock site.
Q: I would like to cooperate with you.
A: Please contact us.
Q: After inputting, there is a "Cookie check failed" or "Cookie nonce is invalid" error?
A: In this case, you usually just need to refresh or reload the page.
Q: After inputting, there is an error "Sorry, your query has been rejected."?
A: This is a bug in our app, which should have been fixed by now.
Q: After inputting, there is an error "The prompt is too long!…"?
A: We are currently diagnosing the error, which may be related to the ChatGPT output being too long.
Q: I have encountered other problems, how to solve them?
A: You can contact our technical support.