This piece highlights some infallible tips that you should keep in mind when recovering corrupt archived files whether you are using command prompt or expert tools.
Proper document archival is a critical part of information management for businesses. This is because it helps companies prevent data loss and restrict access to information to the right people. It also helps businesses meet regulatory requirements such as audits and mandatory data retention timelines. Archival tools use various file formats such as Roshal Archive (RAR), Tape Archive (TAR), and ZIP to compress data so that it occupies less disk spaces.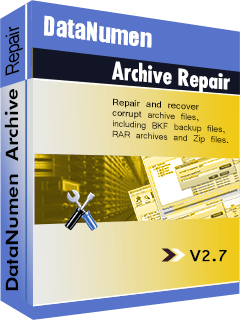 Unfortunately, data archival is not the end game for securing your data. Accidents do happen and storage disks get damaged or attacked by malware. Moreover, abrupt power failure or shutdown when using the archival software can corrupt your files as well. Using the following tips can help you recover your corrupt files with ease.
Use Command Prompt Commands with Care
Windows operating systems come with a command-line interpreter commonly known as CMD.exe. It provides you with a free tool for recovering files and data from a corrupt or damaged drive.
However, using CMD comes with its own challenges. For starters, you need to learn CMD commands for you to use them. These commands perform specific tasks. If you misspell any command, it will not work. Also, you need to know which command line to use for every task. If you use the wrong command, you can perform an operation that will jeopardize your data recovery efforts.
For example, the chkdsk *: /f /r /x command line comes with the '/f' and '/r' parameters. These enable you to fix errors on your storage device and recover the information, respectively. Therefore, be keen to find the appropriate command with the correct parameters, to maximize your chances of recovering your files.
On the other hand, if you have a corrupted external drive, running the diskpart > clean command will reduce your chances of recovering any files from the drive. So you need to be very careful and read the manual thoroughly before invoking a command.
Exploit the Power of Specialized Data Recovery Tools
As discussed above, you need expert knowledge to fully exploit the functions of command prompt and recover your corrupted files. The good news is that there is an easier way to recover your corrupt archive documents.
Tools such as the DataNumen Archive Repair provide you with a simple way to recover your data. This tool comes with a simple user interface that every computer user can understand.  It is an integrated solution for repairing a wide range of archival file formats such as Zip, CAB, and RAR files. It also supports CMD prompts that experts can use. If you are working with many files, the tool allows you to perform batch operations where you can work on multiple files at once. This increases your efficiency especially if you are working within tight timelines. Using specialized data recovery tools helps you to avoid common mistakes that come with using CMD. For instance, you won't have to worry about typing the wrong parameters since the tools provide simple and easy steps to follow.